Located about 100 kilometers from Uluru on the Lasseter Highway, Curtin Springs provides travelers with a genuine alternative to Ayers Rock Resort. Set in the Outback against the backdrop of Mount Conner and several salt lakes, this cattle station, owned and operated by the Severin family, also stands out with its unique "bush paper" production, which artists transform into true masterpieces.
See Curtin Springs in video - Click here
Far from the bustling crowds of Ayers Rock Resort and only 85 kilometers away, Curtin Springs maintains its original charm, a testament to a family that has ardently worked for two generations to preserve its spirit. This cattle station still boasts about 4,000 cattle across more than a million acres.
It was in 1956 when Peter, Dawn, and their young son Ashley Severin arrived to call Curtin Springs their home. Spanning over a million acres, this property embodies the dedication Peter, Dawn, Ashley, and then Lyndee Severin have invested in Central Australia, both in the pastoral and tourism sectors. With countless hours of hard work, setbacks and emotions, Curtin Springs stands today as the remarkable place it has become.
"Curtin Springs, functioning as both a pastoral and tourism venture, offers different experiences for visitors, either as a destination on its own or delivering an outback hospitality experience," say Lyndee Severin and Ashley. They warmly welcome travelers — whether in groups or FIT — to enjoy this unique place, acquainting them with the nuances of remote living and their captivating family chronicle.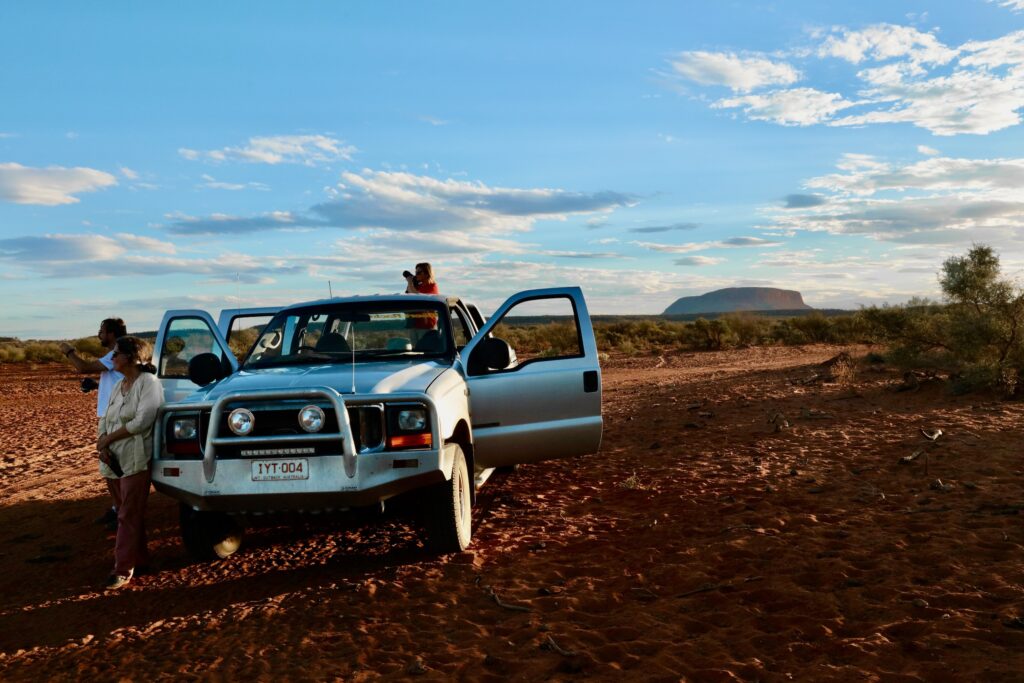 Curtin Springs Wayside Inn
With 27 lodging rooms, a store/bar, campground, restaurant, and picturesque gardens and lawns, Curtin Springs emerges as an great base for exploring this part of Central Australia and feeling an authentic Outback spirit. Uluru is about 100 km away, and Kings Canyon is roughly 200 km away. Lodging ranges from 17 comfortable ensuite rooms that can accommodate between 1 to 7 guests, to 10 budget rooms with communal bathrooms (5 double, 5 twin rooms). Additionally, there's a campground where only powered sites incur a fee. Private camping is also available for a small group on a dedicated campsite.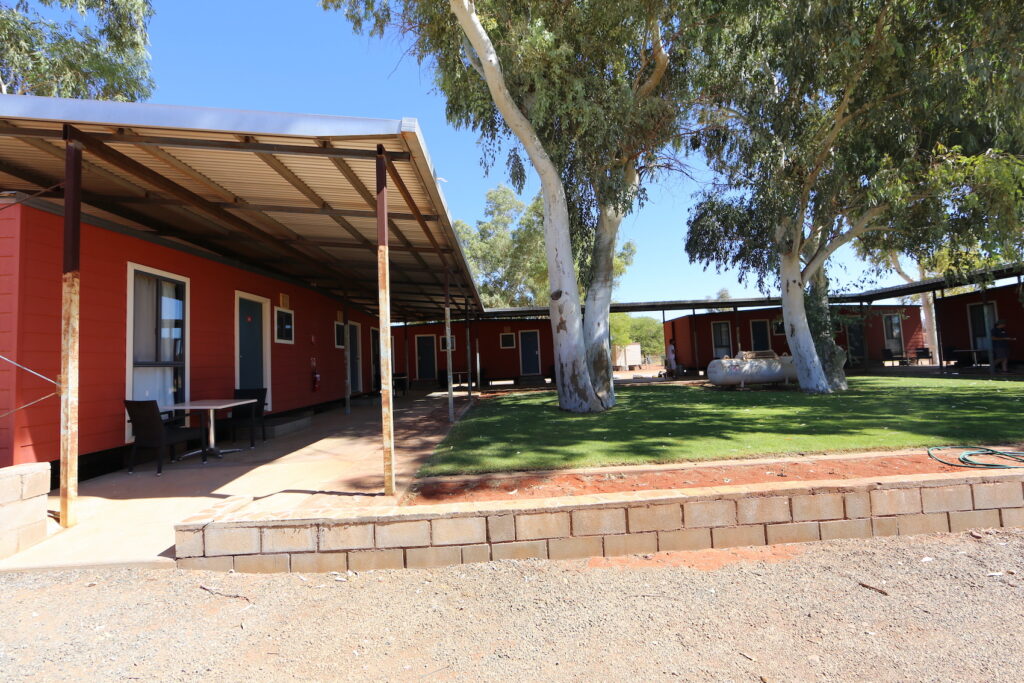 A spectrum of meal options aligns seamlessly with travelers' schedules, prominently featuring the "Curtin Springs Beef," delicious and tender cuts sourced directly from the station's cattle. These meals can either stand alone or be bundled with accommodation and activity packages.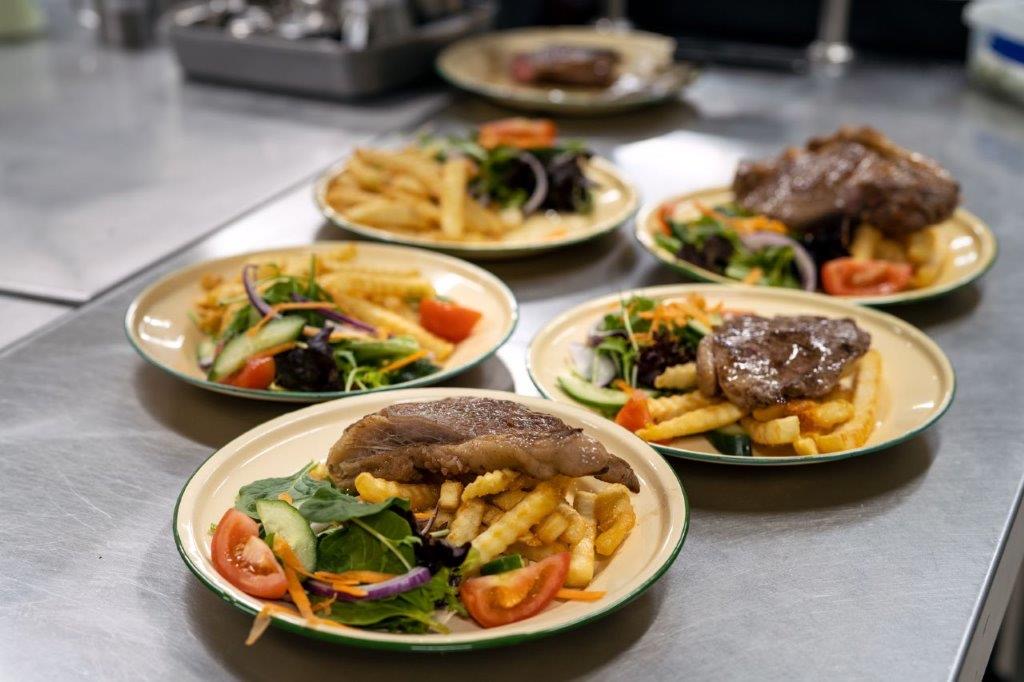 Curtin Springs Paper Tour
The family has also infused a burst of originality and creativity in this secluded region of the Outback with "Curtin Springs Paper." The property's former abattoir has been ingeniously converted into a workshop for "bush paper," made entirely from the wild plants of the surrounding bush. These can be transformed into jewelry and art pieces by artists in residence or the Severin family.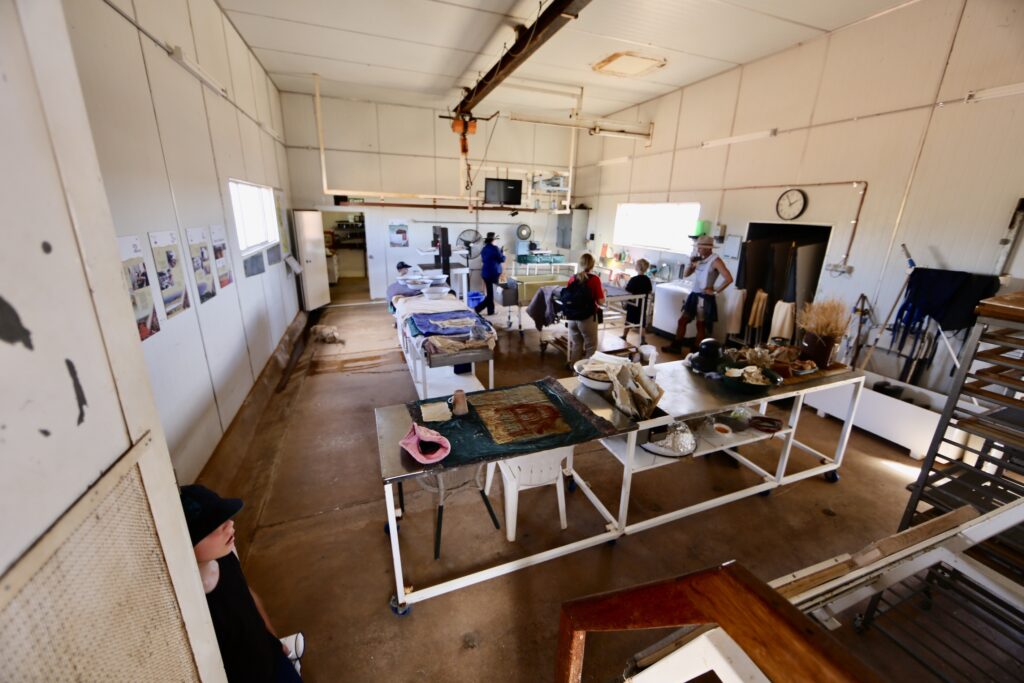 "This tour offers visitors an unparalleled and genuine experience in Central Australia," says Lyndee. Curtin Springs Paper provides visitors with an intimate connection to the stunning desert landscape, revealing how its resilient elements combine and transform into a unique and splendid keepsake of the Red Centre.
Visitors can witness the production journey in the Old Abattoir, where handcrafted paper originates from local native plants. "From hand-cutting the grass to the paper's final transformation into marvelous products, we do it all," comments Lyndee Severin. Those participating in the tour gain access to the full range of Curtin Springs Paper goods and The Gallery, which features art items created under an Artists in Residence program, as well as by the family.
"We also provide glimpses into station processes, elucidating techniques like mustering using water and the operational mechanics of our cattle yards," adds Lyndee.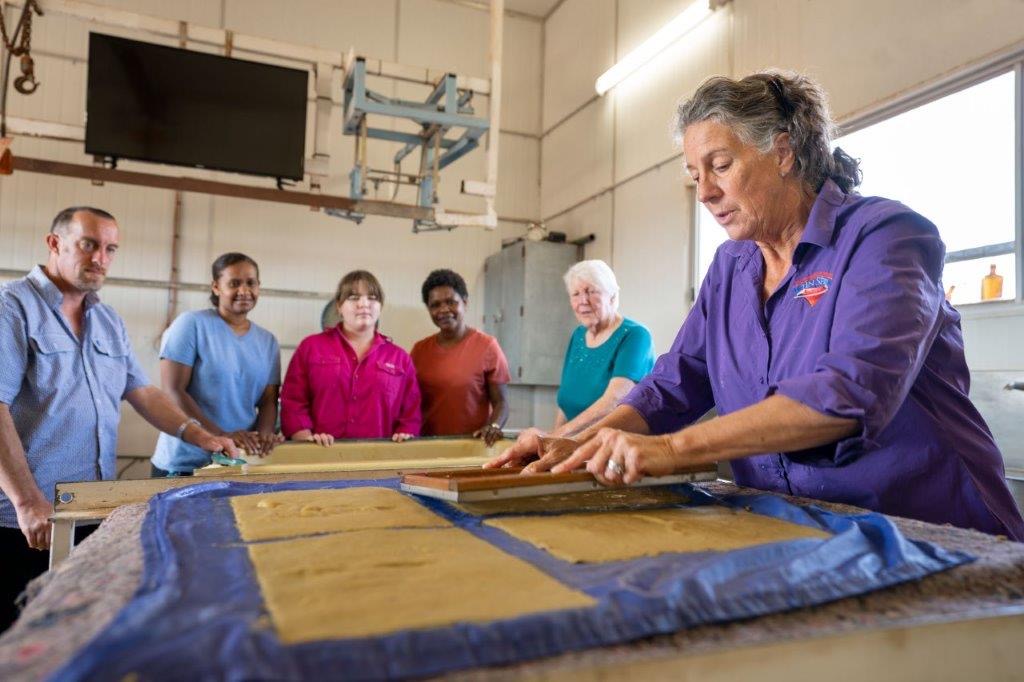 Sunrise on the Salt Lake
As dawn approaches, Curtin Springs offers an optional breathtaking "Sunrise on the Salt Lake" experience. While the sky is still sparkling with stars, a 4X4 trail winds through the bush, leading to an expansive salt lake nestled within this million-acre cattle station. "These salt lakes are recognized as Northern Territory Sites of Conservation Significance and have attracted notable personalities, including David Attenborough, for film shoots," notes Lyndee.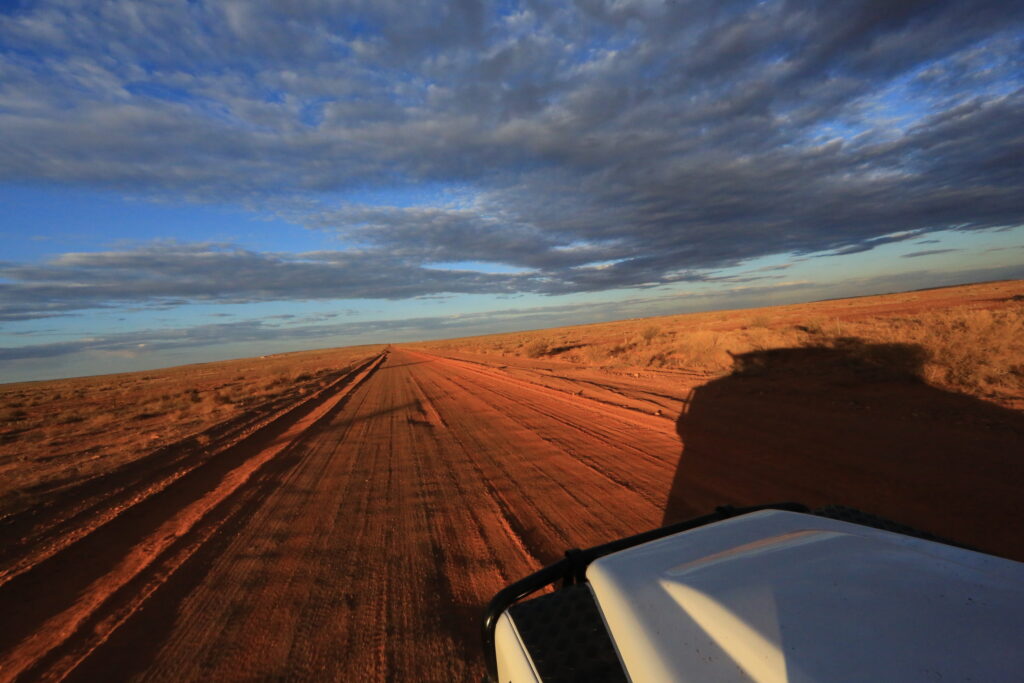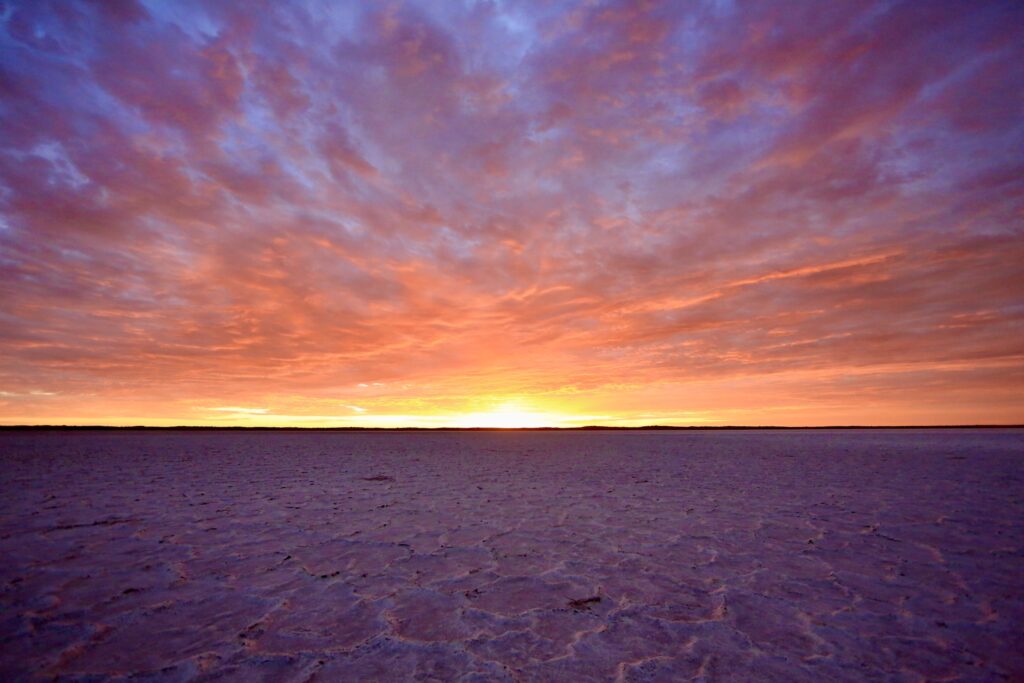 Called Swanson, the "lake" is Curtin Springs' most expansive crystalline one, a relic of the ancient Kalinga Paleodrainage System (a chain of salt lakes). An effortless 400-meter stroll allows visitors to cross a sandhill and get onto the salted site, just as the early sun casts a golden hue over the landscape. The ecosystem surrounding these salt lakes is delicate, yet plays a pivotal role in local pastoral production. "The salt lake's surface is ever-evolving," observes Lyndee, still respectful of the magic and beauty of this natural wonder. Ample time is set aside for photography and delving into the intricacies of the lake's surface. The tour concludes with a return to the homestead for breakfast.