K'gari, formerly known as Fraser Island, is recognized by UNESCO for its freshwater lakes and unique sand dune-based ecosystems the Butchulla people have called home for tens-of-thousands of years. An unspoiled paradise located about 250 kilometers north of Brisbane, off the coast of Hervey Bay.
** Watch also our video showcasing the natural beauty of K'gari (Video by Xavier Cicero) ** - Click here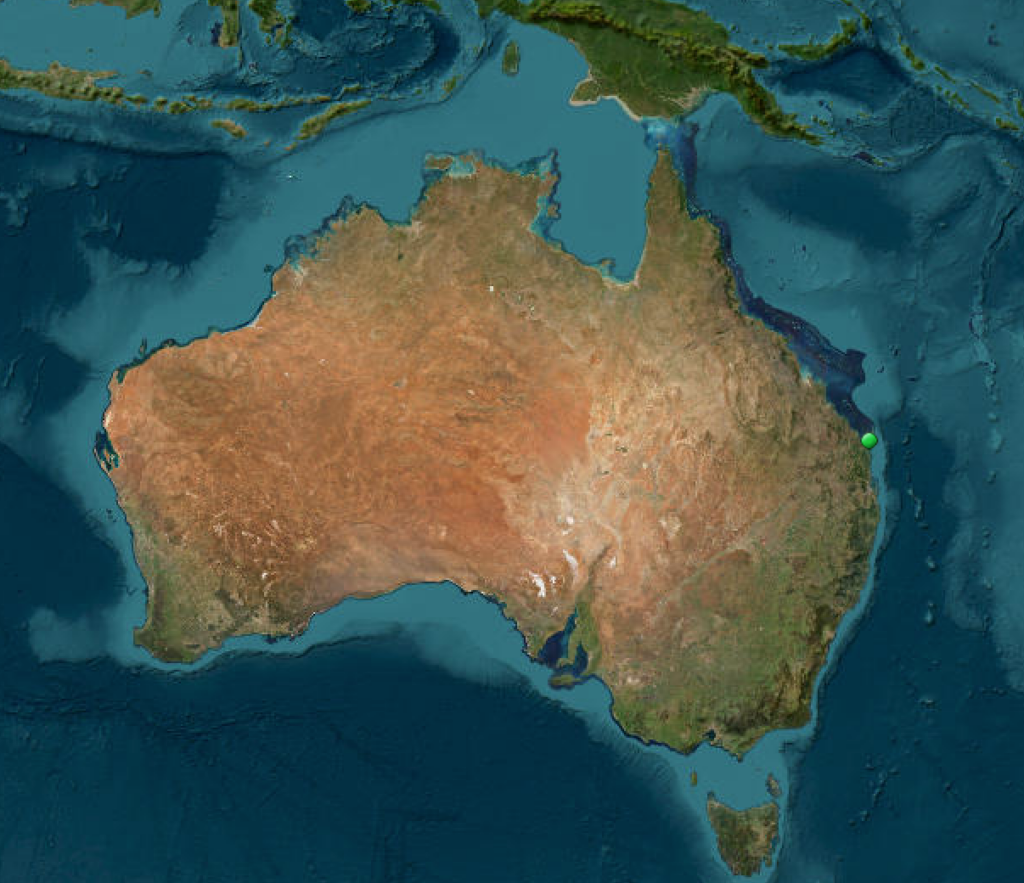 K'gari - meaning paradise – is the name given for millennia by the Butchulla Aboriginal people to the world heritage Fraser Island. The island lives up to its reputation with its unique tropical forest, long beaches - including a famous 75-mile one ! - bordered by turquoise waters, colored sand cliffs, and about 100 freshwater lakes (comprising half of the world's freshwater dune lakes!). Lake McKenzie (or Boorangoora) is even considered one of the most beautiful in Australia. The world's largest sand island is also known for its fauna, especially its dingo population, as well as its endangered animals, such as the eastern ground parrot and the Fraser Island sand skink.
It's no wonder that K'gari was added to the UNESCO World Heritage list in 1992. It was commended for its unique biological conditions, notably the "majestic remnants of tall rainforests growing on tall sand dunes, a phenomenon believed to be unparalleled in the world." The majority of K'gari (Fraser Island) is National Park, and the marine area around belongs to the Great Sandy Marine Park.
The island undoubtedly owes also its charm and strength to Aboriginal legends and history. For the Butchulla people, K'gari tells the creation tale of this magnificent island. One of their dreamtime spirits assisted in crafting the island and subsequently fell in love with it, choosing to eternally rest there.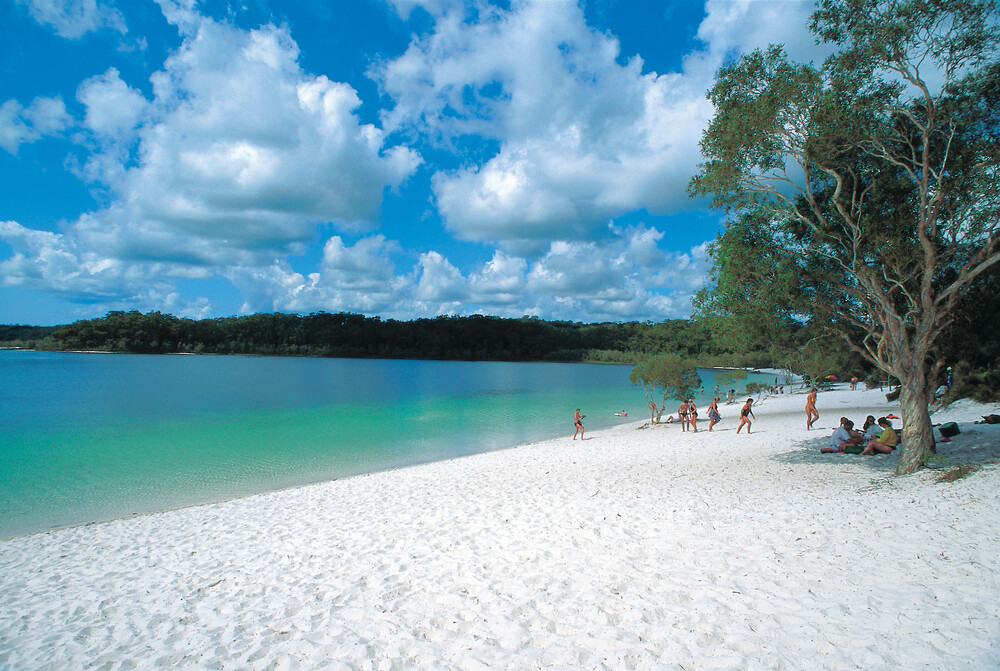 Tours to enjoy the Island
Shaped by the gradual and continuous movement of sand over two million years, K'gari today can be explored through several travel operators, all working with Goway, including the Kingfisher Bay Resort and its three-day "Discover K'gari Package" ex Hervey Bay, which includes ferry transfers, breakfasts, and an island tour. Tours are also available from Hervey Bay through K'gari Explorer Tours, offering day or multi-day 4WD tours that highlight sites such as Lake McKenzie, the World Heritage-listed rainforest, 75 Mile Beach, Eli Creek, and the historic Maheno Shipwreck. The operator also offers a foreign language guide app that provides expert commentary and fun facts about K'gari, in both audio and script formats, in 6 languages including English, Spanish, French, Italian, and German (The app can be downloaded from the Apple App Store or the Google Play Store before arriving on the island).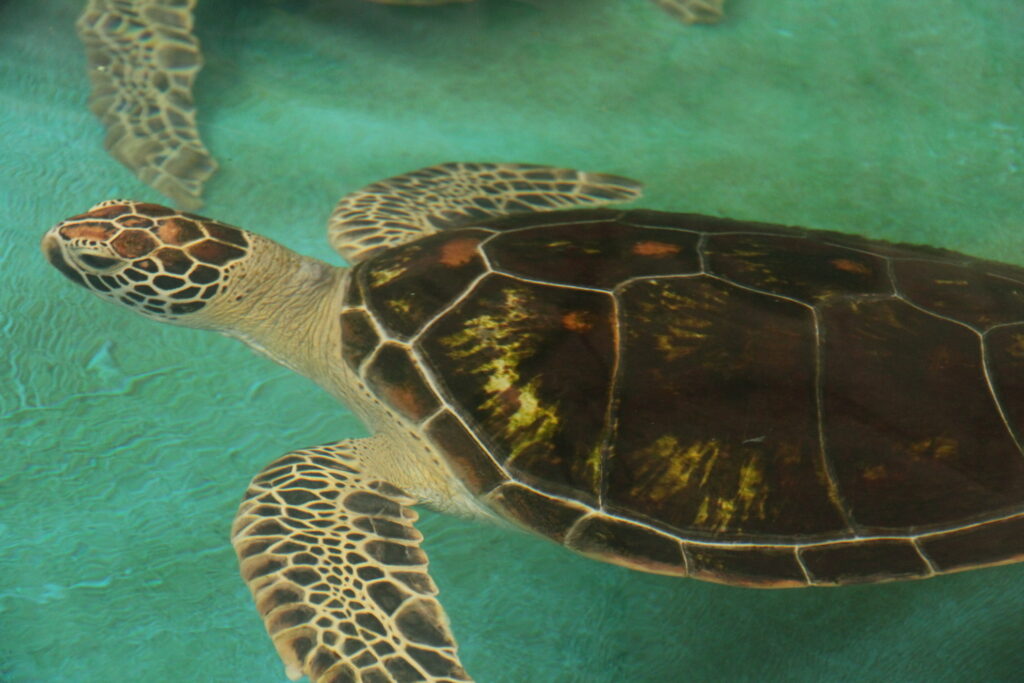 "Another key operator is Hervey Bay Eco Marine tours", adds Josh Akel, Goway's Product Manager. Starting in Hervey Bay, the family-owned ecotours offer a unique opportunity to explore the Great Sandy Straits and connect with local Indigenous culture. "We're passionate about sharing our knowledge with others and believe that learning from the Butchulla people is the best way to understand nature. It's a fun-filled day of island hopping, snorkeling on our healthy reef, and searching for marine wildlife while listening to ancient Dreamtime stories from a local Butchulla descendant ", explains Eco Marine Tours.
Video : Xavier Cicero
Images :
Tourism Queensland Image Library