Known for its culinary richness, Melbourne is often dubbed as the "capital of Australian flavors". Go for a stroll through the city, exploring its lanes and streets nicely blending street art, boutiques, restaurants, and other tasting and charming spots.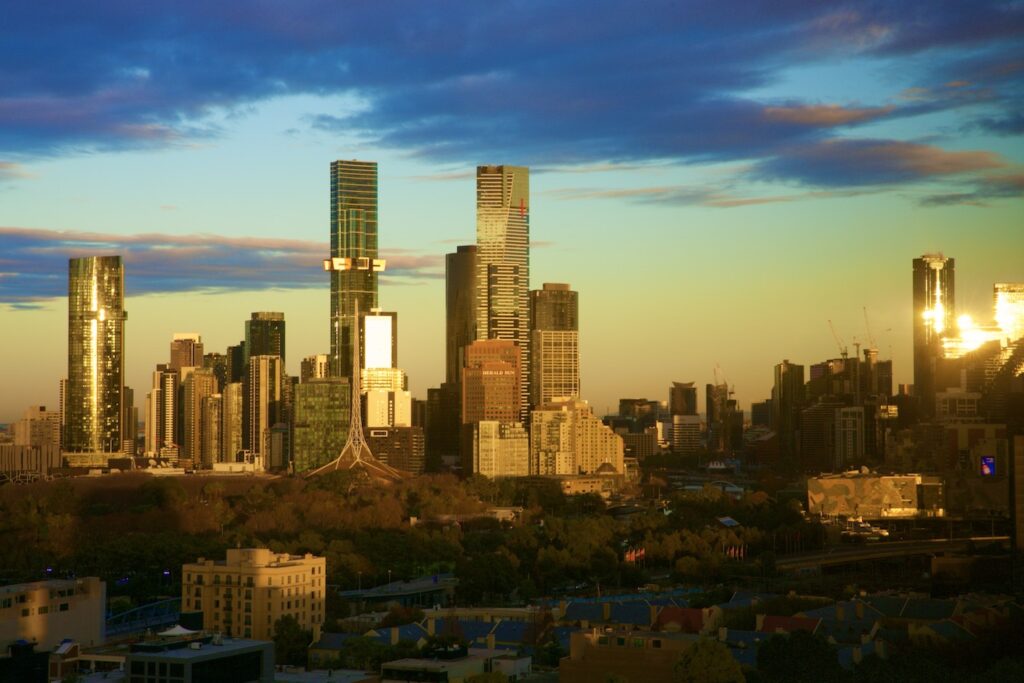 Melbourne surprises travelers with its unique personality, far from the ambiance of its "rival" Sydney. In its streets and lanes, an original touch of Australia mingles with European, Asian, and other global scents, which can be savored in its food scene. Bakeries, tea rooms, cafés, snacks, and restaurants embrace diversity, shaped by Italian, Greek, English, Irish, French, American, Asian, Middle Eastern, African, and even Aboriginal influences. "The different waves of immigration since Melbourne's foundation in 1835 have left a strong mark on the city, its traditions, and its way of eating," confirms Himanshi Munshaw Luhar, Director & Chief Foodie at Foodie Trails, which organizes cultural food walks across Melbourne to enjoy its flavors. " The diversity of our communities has contributed to an ever-evolving melting pot of history, food and culture".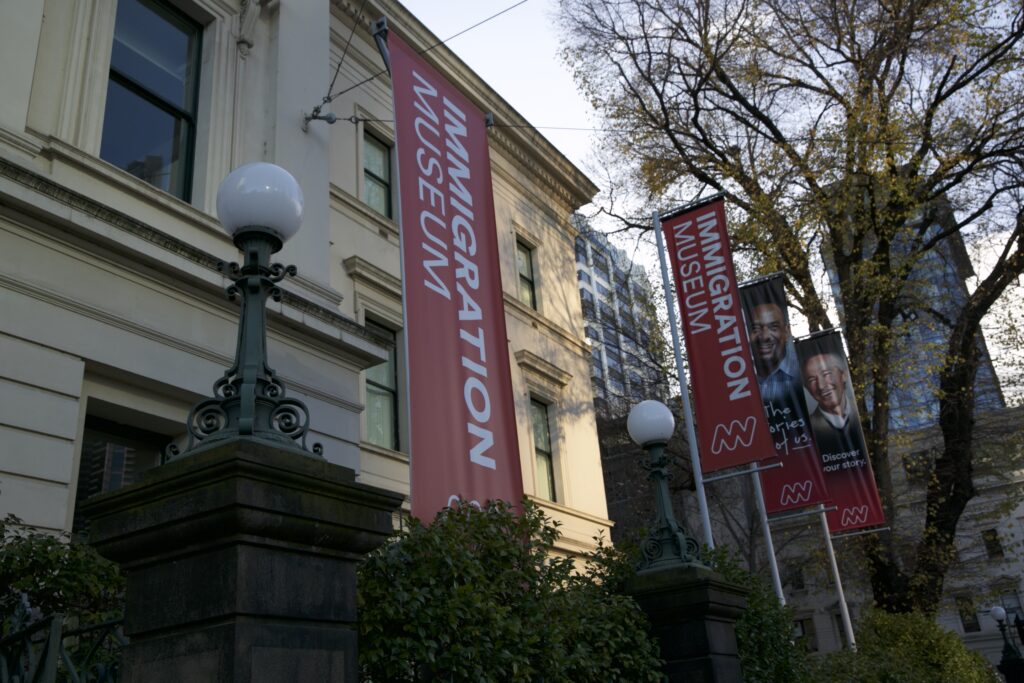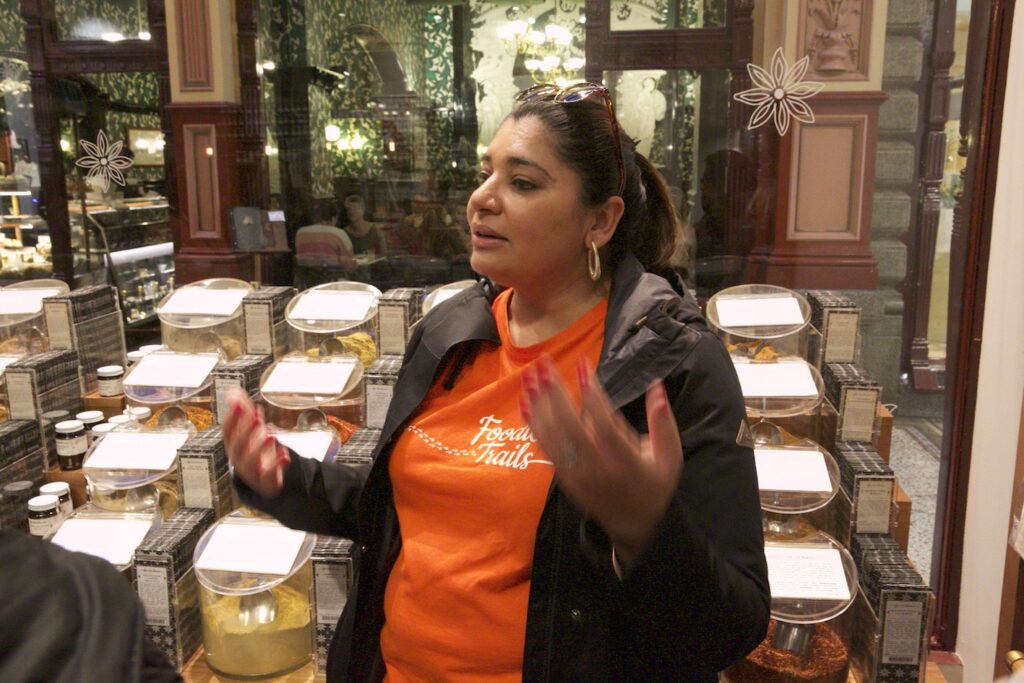 A Cultural Diversity
That's why Himanshi's tours always start at the Immigration Museum, a real key to better understand Melbourne. Housed in the old customs house built between 1855 and 1876, this museum narrates the local history of immigration and celebrates the diversity of its community. With the mid-19th century gold rush as a major highlight, it marked the arrival of pioneers from all over the world, especially from China and Europe. "Today, Victorians come from more than 200 countries, speak 260 languages and dialects and follow 135 religious faiths', adds Himanshi Munshaw Luhar.
The itinerary continues through the city's alleys, these famous "lanes" that also contribute to its uniqueness and charm, some known for their graffiti-decorated walls and other urban arts.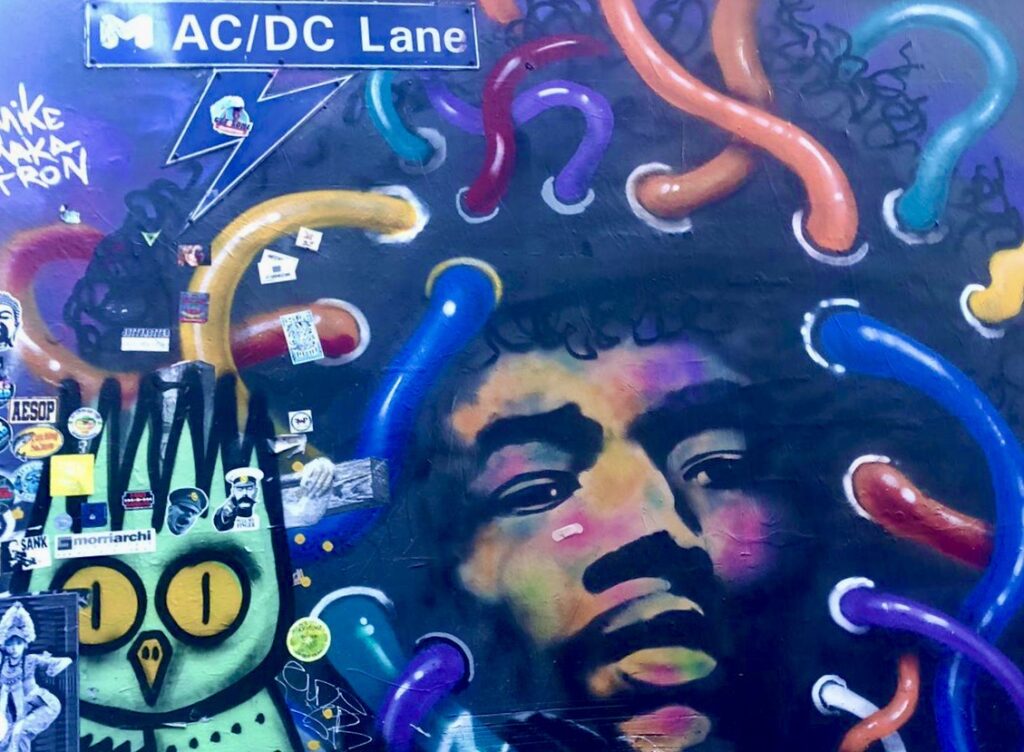 "Wander through a few laneways and pop out in Chinatown. Here you get to know the history of the origin of dumplings, says Himanshi. A little more walking and we are transported to the Italian coffees of Melbourne. There's so much to Taste, Experience and Explore ! ".
Among the stops is the Mitre Tavern, the oldest pub-restaurant in the city with over 150 years of existence, located near Vietnamese, Indian, Italian, and Greek restaurants. A little further, the Gewürzhaus grocery unveils all the flavors of the world with more than 350 spices, herbs, and peppers, located opposite the "Hopetoun Tea Rooms" and its pastries offered since 1892, in the Block Arcade gallery.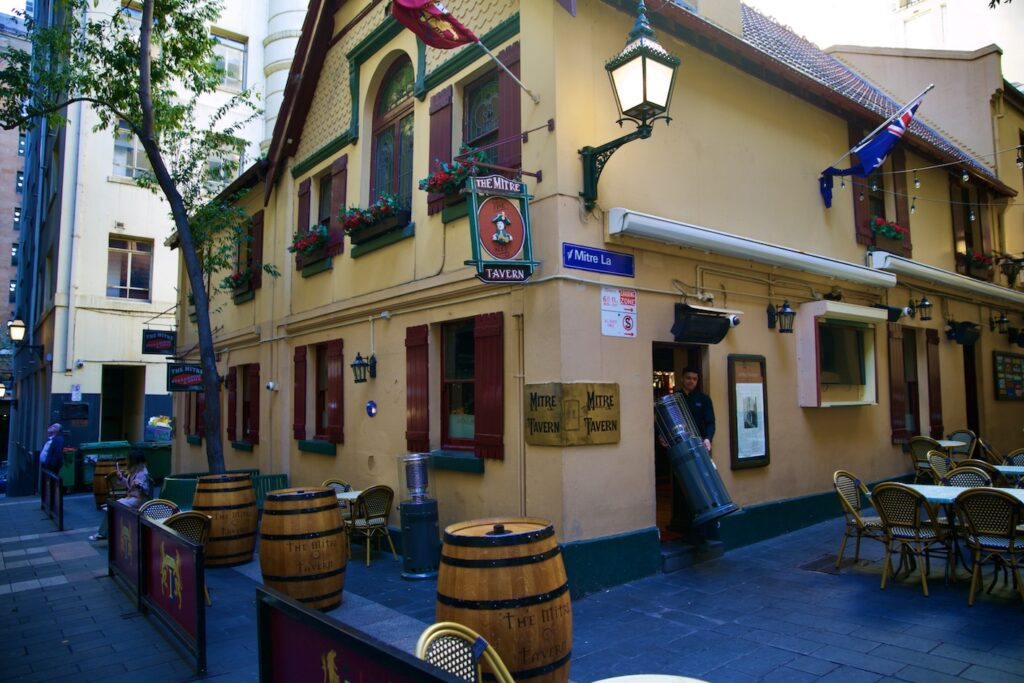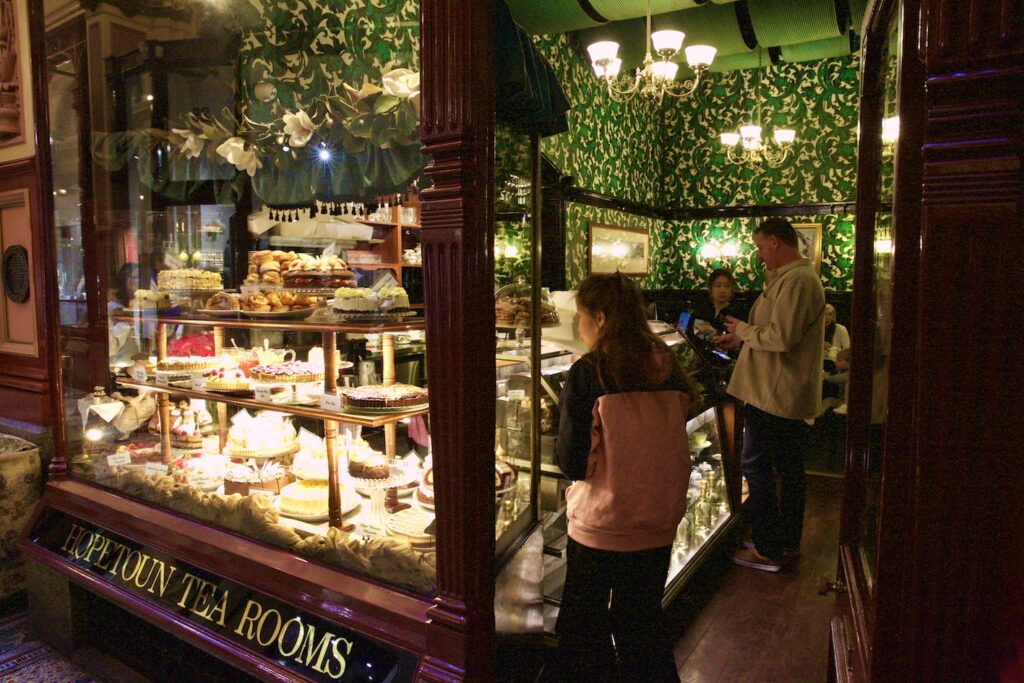 The scene changes at Mabu Mabu, on Federation Square, close to the iconic Flinders Street Station. This bar-boutique-restaurant serves dishes inspired by Aboriginal cuisine, or more specifically from Torres Island. Among its specialties: chargrilled prawns with sea succulents; pipies with fresh tamarind, chilli and Neptune's beard (a fine stringy seaweed); ginger-poached periwinkles (sea snails) with chilli aioli; and fried crocodile with saltbush, pepperberry and pickled karkalla (a sea succulent). There's also namas, a coconut-cured kingfish that's similar to ceviche, and a dish called zurra, a broth that's similar to a fish consomme.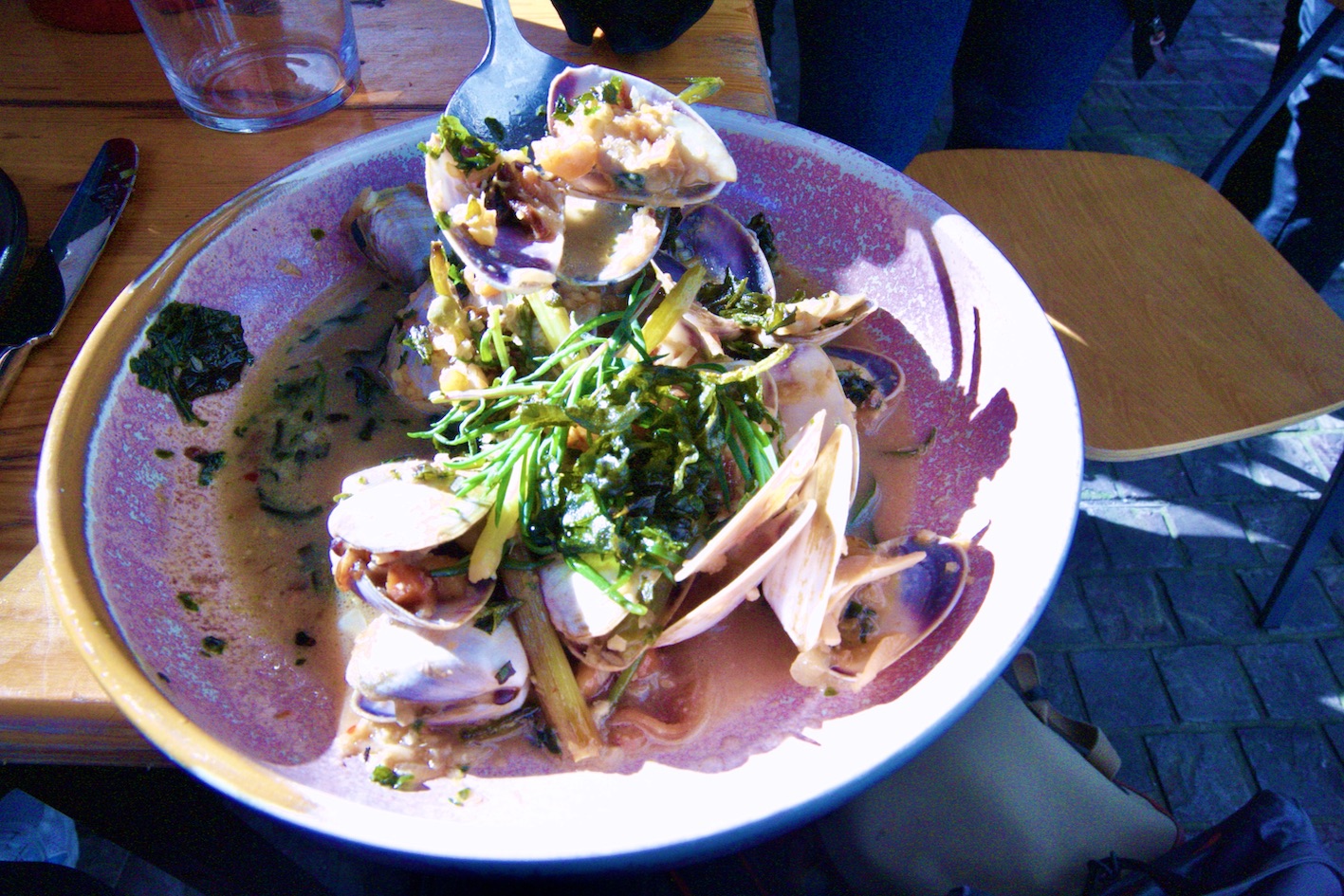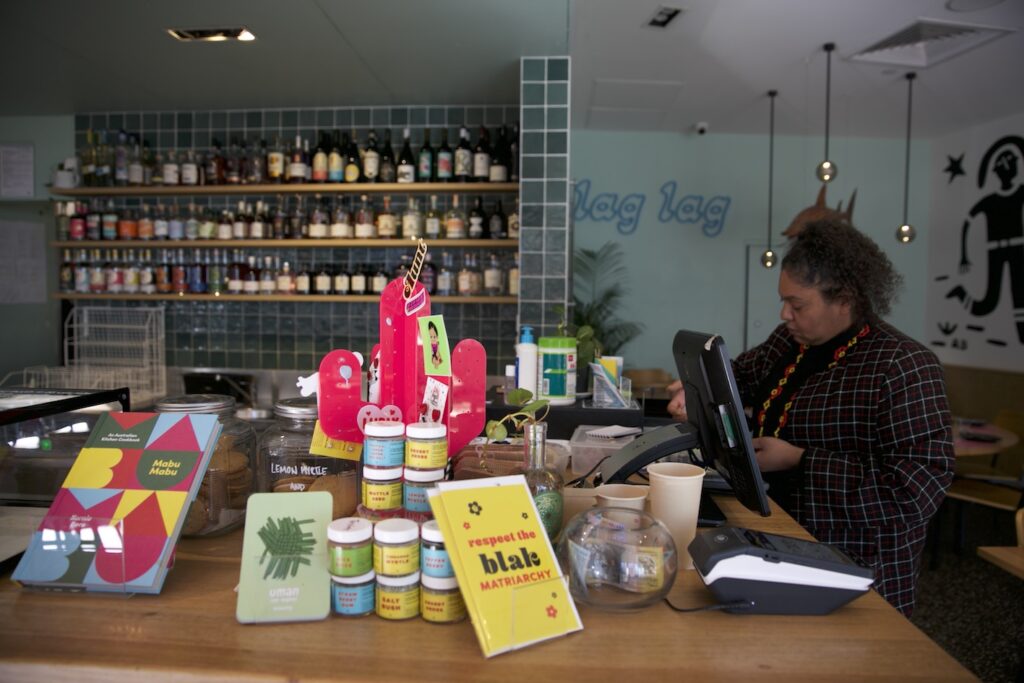 Tasting atop Melbourne's "Roof"
The cherry on top, Eureka 89, is located over 300 meters atop Melbourne Skydeck, one of Australia's tallest skyscrapers, in South Bank. In addition to a spectacular view, it offers quality cuisine, with 5 or 7-course menus, prepared by Chef Renée Martillano using local ingredients. The spectacle is continuous: depending on the time of day, you can spot kayakers paddling on the Yarra, ferries returning from the Bellarine Peninsula or Geelong, and the sun setting behind the buildings of the City. Among the dishes to savor: spanner crab with smoked cream and wasabi, butternut pumpkin with yogurt sauce, miso, and koji butter, or tender Rangers Valley Beef with black onions, mushrooms, and white onions; and a savoury dessert course by the cheesemonger featuring fennel sable, apricot and pear. The restaurant can also be privatized for groups of over 20 people.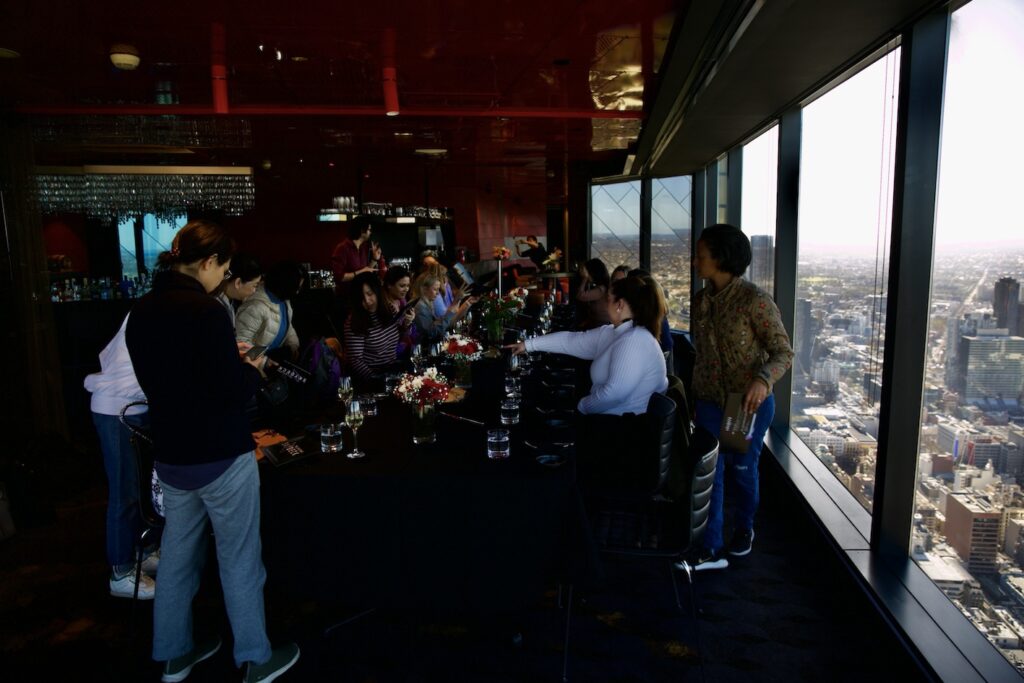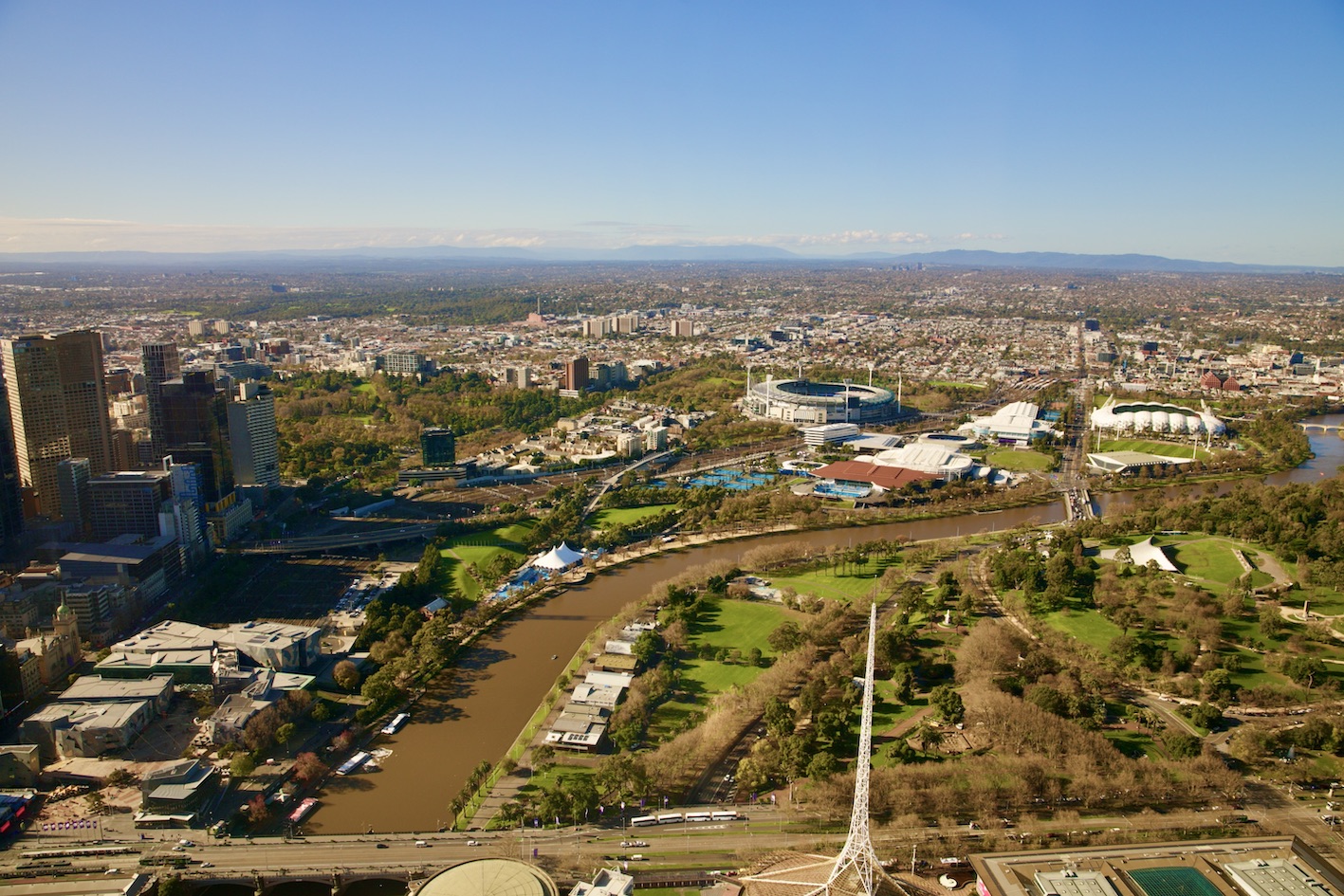 For FIT quote request : [email protected] - For Group quote request : [email protected]
Note : This experience is part of ATEC's Explore Victoria Famil – Melbourne & Mornington Peninsula / 14 – 16 June, 2023 – Following the ATEC's Explore Victoria Trade Engagement Event / 13 – 14 June 2023