The bus leaves the City at 7:50 am as the golden sun rays delicately glisten off the buildings of the City. We're heading south of Melbourne, plunging into the verdant oasis known as Mornington Peninsula - a treasure trove of beautiful beaches, exquisite vineyards, and breathtaking national parks. Explore Victoria famil - June 15, 2023
Upon our arrival at 9:20 am, the Moonlit Sanctuary opens its gates. This award-winning location for its commitment to ecotourism stands as a testament to the vision of its founder and director, Michael Johnson, deeply influenced by Gerald Durrell, the celebrated British naturalist. Michael imagined a place where people could experience the rare and unusual animals that roam the Australian bush. His passion for the conservation of nature and wildlife resonates throughout the visit, creating a park that not only promotes the protection of species but also their interaction with the public. Visitors can feed kangaroos and wallabies, meet a koala, take a dingo or wombat on a walk or a private tour, all in a beautiful natural setting where eucalyptus and acacia intertwine.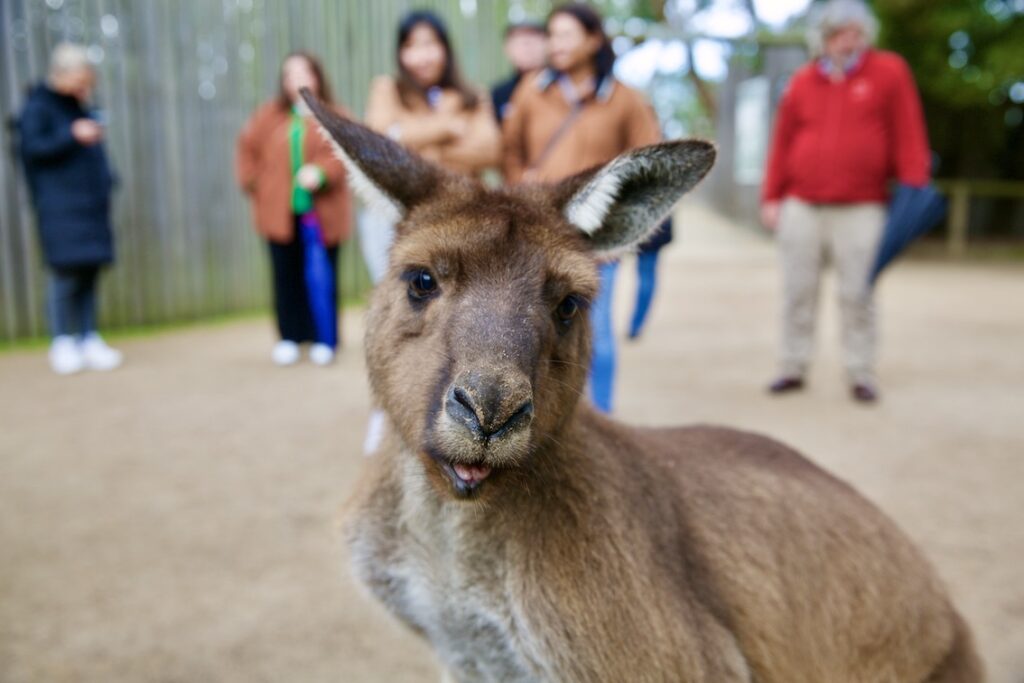 Midday Tasting at Montalto
At 10:35 am, we head to Montalto, arriving at 11:05 am. It is hard to imagine a more beautiful place for lunch than this vineyard property on Mornington Peninsula. In an aesthetically pleasing building, surrounded by vineyards, olive trees and gardens, we enjoy a nice lunch cooked with seasonal organic ingredients from the property, accompanied by its wines and olive oil.
Relaxation at the Hot Springs
At 1:00 pm, we set off for the peninsula's hot springs, arriving at 1:30 pm. This award-winning location offers an idyllic setting for relaxation and wellbeing, with its natural mineral thermal waters feeding the pools and private baths. At the heart of this relaxation sanctuary is the "Bath House", offering more than 50 bathing experiences inspired from all corners of the world. There is a pool dug into a cave, a reflexology path, a Turkish hammam, and an elevated pool offering a 360-degree panoramic view of the region.
Continuing our zen-filled afternoon, we then stop at Alba Thermal Springs & Spa. Beyond the thermal springs, this luxury oasis offers a comprehensive array of spa treatments, including massages, facials, and body wraps. Guests have the option to extend their relaxation experience by staying in elegant rooms or private villas. Culinary delights also await at the Alba Kitchen, a gourmet restaurant that crafts exquisite meals with locally sourced, seasonal ingredients.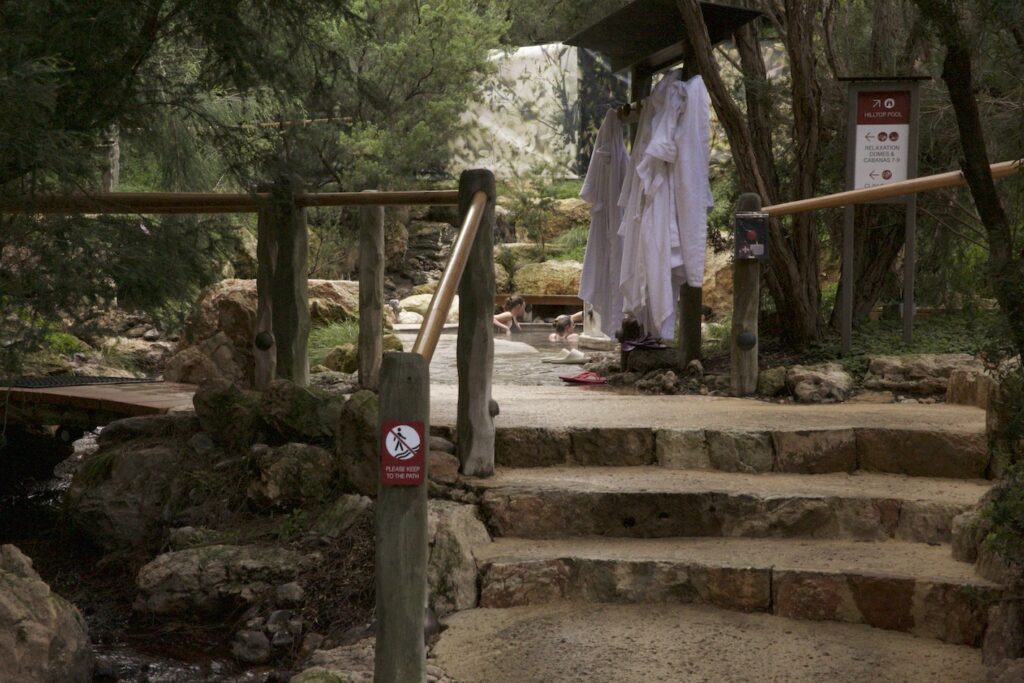 Walk on the Greens
At 3:05 pm, we head to The Dunes Golf Links. The natural and relaxing setting of the thermal springs gives way to the green and undulating elegance of the golf courses. Unique in Victoria and likely in Australia, this course located on 300 acres of gentle dunes bordering the Bass Strait is often compared to the famous links of Ireland and Scotland. It offers golfers of all levels a real challenge, combining the wild beauty of its landscape with the technical complexity of its design.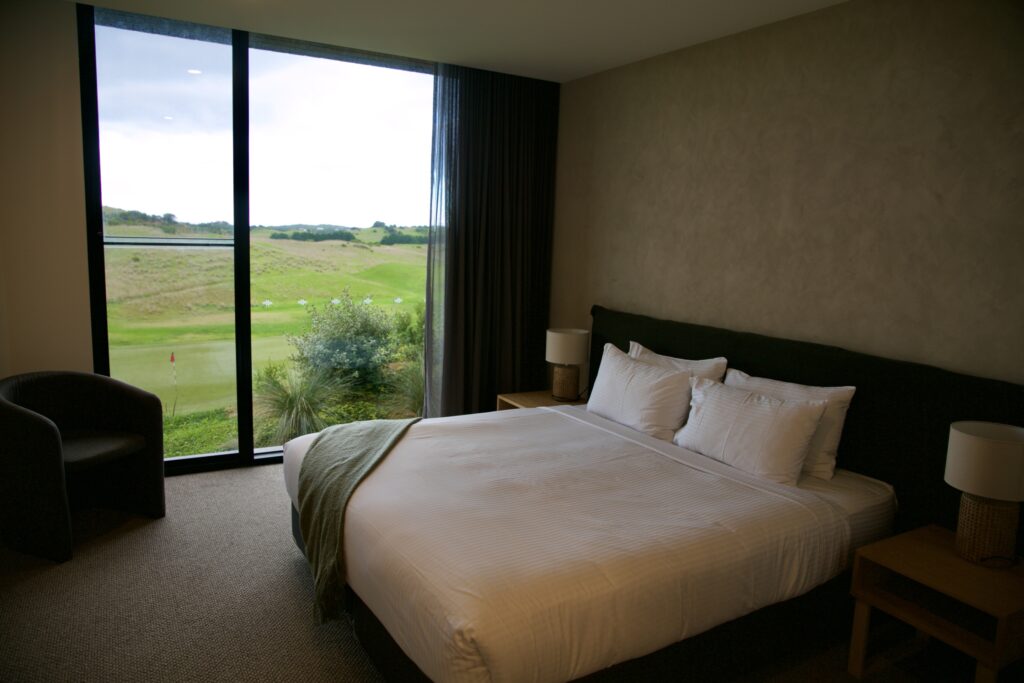 Chic Tea Time at Sorrento
At 4:00 pm, we head to the InterContinental Sorrento Mornington Peninsula, a luxury hotel that harmoniously combines a rich history with contemporary design. After crossing magnificent natural landscapes and indulging in the various pleasures of the peninsula, we are ready for a royal experience. We arrive at 4:30 pm to enjoy High Tea, a British tradition that the InterContinental has sublimated with a refined blend of tradition and modernity. Overlooking the ocean, the hotel offers a serene and peaceful atmosphere, ideal for relaxation. Inside, the discreet elegance of the decor creates a warm and luxurious ambiance. The High Tea is a veritable feast for the senses. A selection of fine teas is accompanied by an assortment of sweet and savory delights, all prepared meticulously by the hotel's pastry chef. From soft scones to delicately prepared sandwiches, and a variety of cakes and pastries, every bite is a treat for the palate! After tea, visitors can relax by the pool, stroll through the gardens or enjoy breathtaking ocean views. The sun is already setting over the peninsula in a stunning light show over the ocean, Port Philip Bay and the small town of Sorrento. Time is forgotten! But we must hit the road again...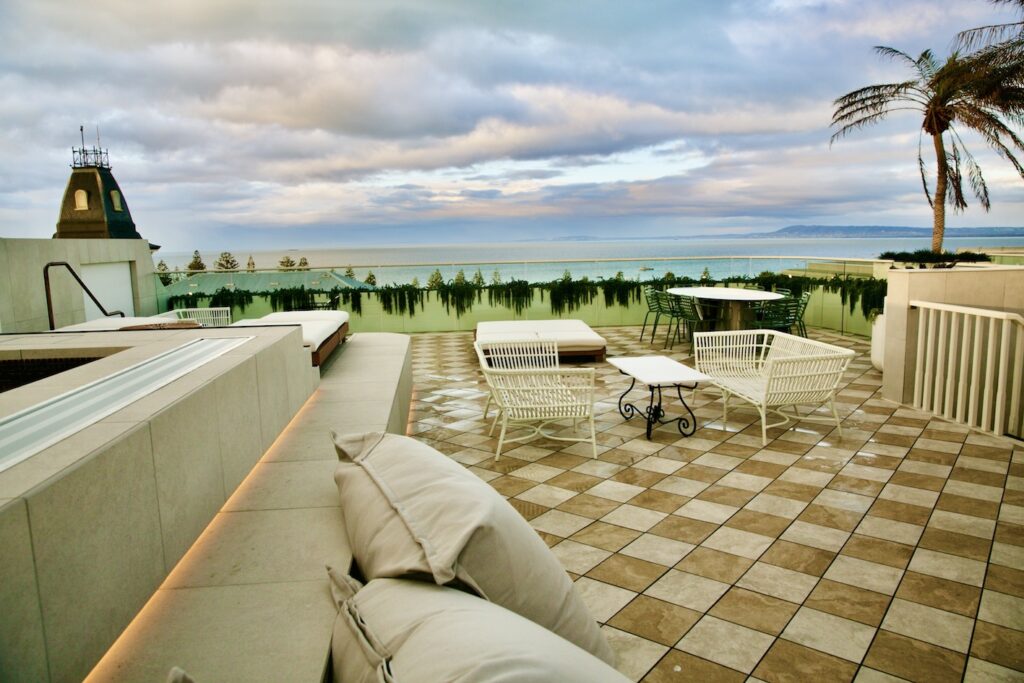 A Shopper's Paradise
Next stop is Chadstone, considered the largest shopping center in Australia, a true hub of fashion and entertainment located about thirty minutes south of Melbourne. With over 500 stores and designer boutiques, forty luxury brands, and nearly a hundred food and dining outlets, it is a true paradise for shopping enthusiasts. The day comes to an end and we must return to the hotel in Melbourne, with beautiful images, discoveries, and sensations in our minds!
Note: This story was written during the Explore Victoria Famil - Melbourne & Mornington Peninsula / 14 - 16 June, 2023 - Following the ATEC's Explore Victoria Trade Engagement Event / 13 - 14 June 2023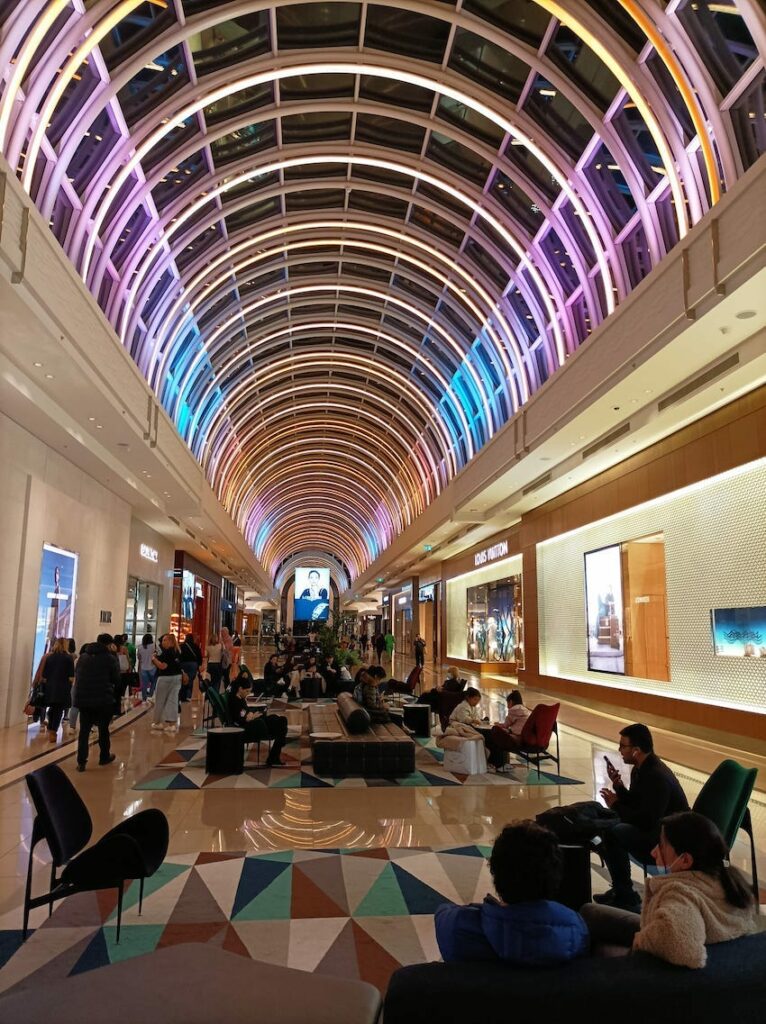 For all FIT quote request : [email protected] - For Group request : [email protected]