From Australia's most ancient national park to the mesmerizing coastlines, forests, and farmlands, "Local Travel Planners" offers an all-encompassing day experience on a "Wildlife, Waterfalls and Wine" tour from Sydney to the South Coast and Southern Highlands. Dive deep into this journey, tested by Goway in August.
It was a journey that winds through the oldest national park in Australia, offering great coastal views along the Grand Pacific Drive. "The tour offers nice landscapes of eucalyptus forests, waterfalls, and farmlands, and also a beachside dining and a wine tasting experience", Marzia, Graziella, Jan and Andrew from Goway said. "It's also an opportunity to witness Australian wildlife such as koalas, emus, kangaroos, and wallabies up close", adds Steve, who is guiding today's tour.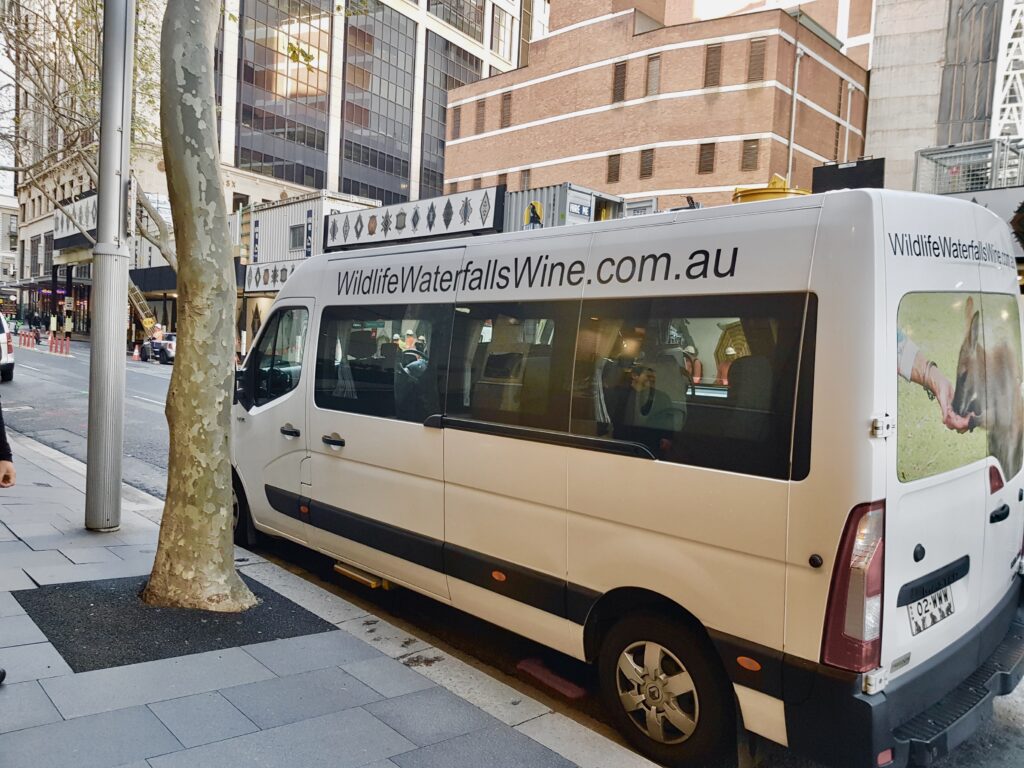 All started amid the early morning hum of Sydney, as the city woke to a new day. The group gathered at the Sydney Harbour Marriott Hotel on Pitt Street. Ready for a day of immersion into the vibrant wildlife and scenic wonders that lay just beyond Sydney's bustling city.
As dawn broke, the journey began with a drive through the lush canopy of the Royal National Park. The road wove through eucalyptus, their silhouettes painted against the morning sky.
At Symbio Wildlife Park, they had a nice intimate encounter with Australia's famed wildlife: wallabies, kangaroos, and emus. It was also time to learn more about koalas, get the chance to pat their back, and snap a photo!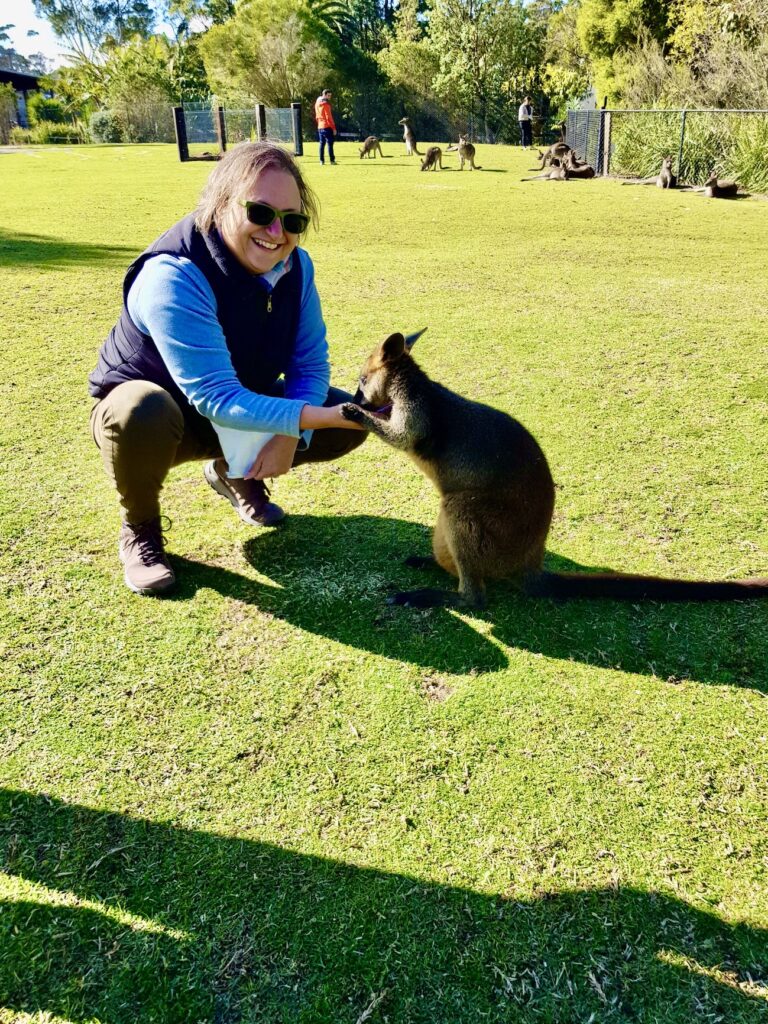 As noon approached, the scent of the ocean beckoned. The road led to Bulli, where waves playfully crashed against the shore. At a cozy beachside café, the group enjoyed a meal and drinks.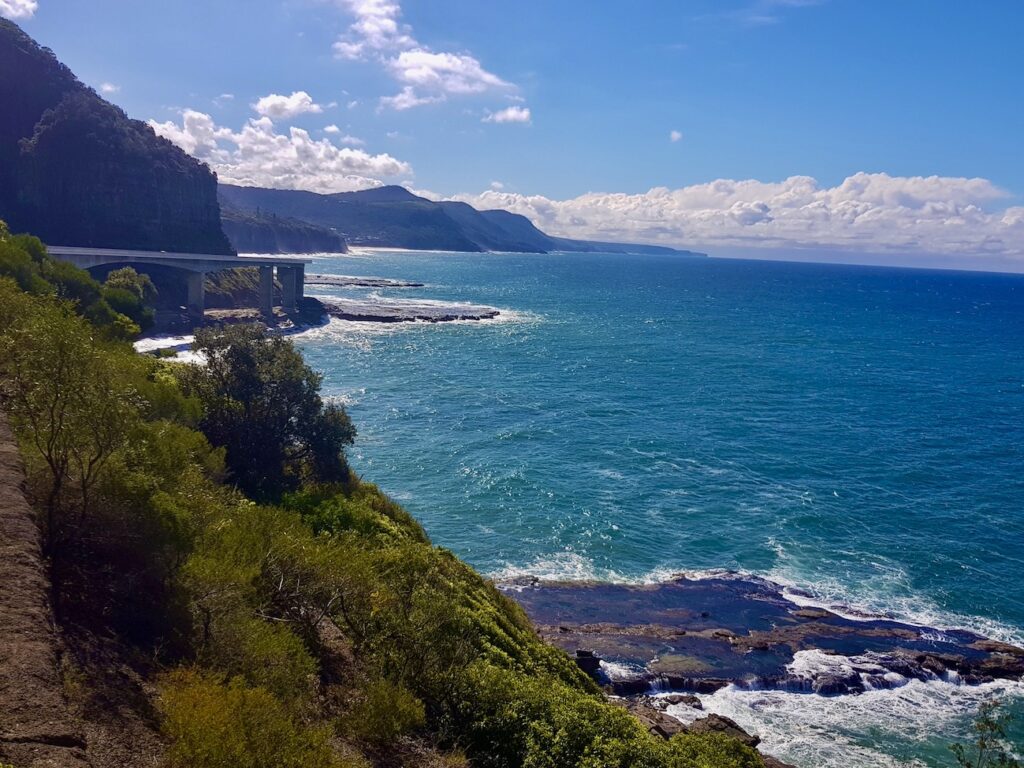 Further, the Southern Highlands, with its undulating landscapes, hid the gem of Fitzroy Falls. Here, they embarked on a walk, where every step unveiled nature's artwork—a tapestry of cascading waters and the soft whispers of the wilderness.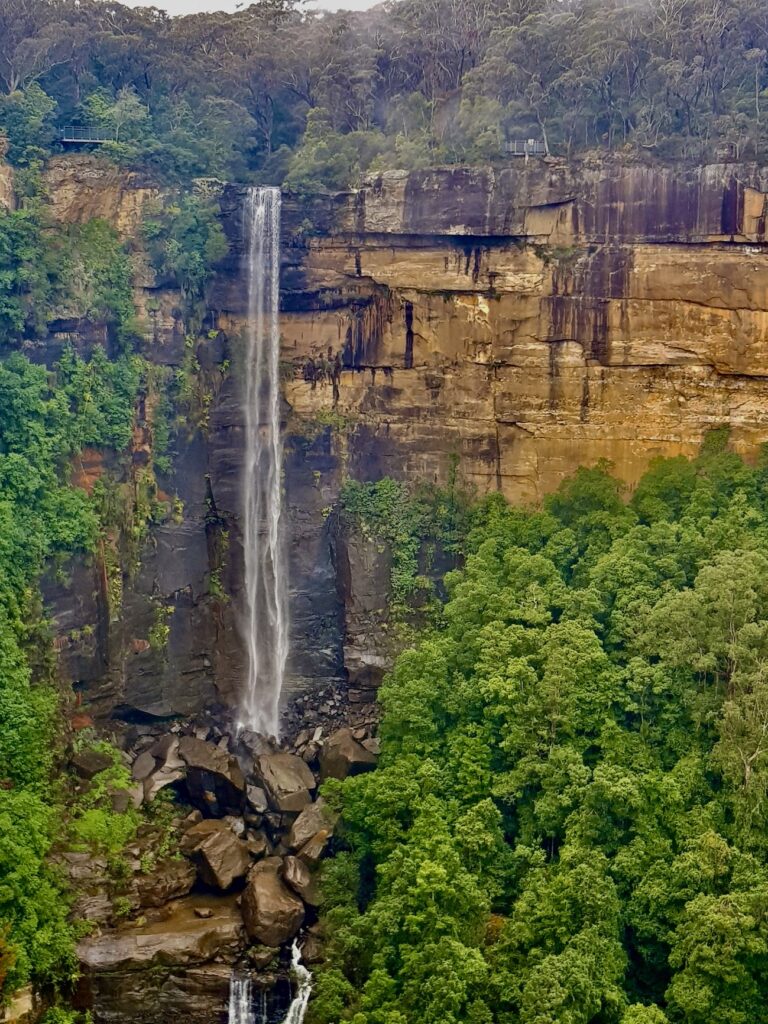 At the heart of the Southern Highlands lay a boutique winery. At Centennial Vineyards in Bowral, glasses clinked in celebration of the day. Five wines, each narrating its own tale, danced on the palate, accompanied by a nice cheese platter.
As evening approached and the sun began its descent, it was time to head home. The motorway, bathed in the soft hues of sunset, revealed a sight to behold: kangaroos in the wild, a mother & joey, hopping along, almost as if bidding travelers a fond farewell!
Key operational details
•Pick up and drop off is at Sydney Marriott Hotel (30 Pitt St) no exceptions to this
•Tour departs at 7:30am and arrives back at 6:30pm
•Lunch is included
•Small group touring – can fit max 12 passengers in the bus + driver
•Recommend clients take a water bottle, especially in summer
•Wear walking shoes, as the walk includes stairs and walking paths not always paved
•In winter have a jacket as the south coast is cooler than Sydney
•Suitable for FIT or Groups
The tour inclusions
The tour includes :
• a private koala presentation with a keeper plus opportunity to have your photo taken with a Koala (you can pat but not hold)
•hand-feeding wallabies, kangaroos and emu (with feed included)
•one hour to spend looking around Symbio Wildlife Park on your own
•lunch at a beachside cafe with an Aussie beer, wine or soft drink (Food is café style)
•sample locally-made wine at a boutique winery (5 wines: 2 white, 3 red + cheese platter)
•National Parks and wildlife park entry fees
The highlights of the tour
•Drive through Royal National Park
•Stop at Symbio Wildlife Park
•Drive to Bulli for beach views with a photo stop along the way
•Lunch at Bulli at a beachside café (we sat indoors)
•Drive through Southern Highlands to Fitzroy Falls
•Fitzroy Falls Walk (this is really the only part clients have to walk and includes stairs).
•Drive through Southern Highlands to the Winery
•Wine Tasting at Centennial Vineyards in Bowral (sit indoors or outdoors depending on the weather)
•Drive home via motorway with an initial stop to see Kangaroos in the wild (we saw a mother & joey hopping along)