Located in Western Australia 1,200 km north of Perth, Ningaloo Reef is a paradise for divers. The marine park is home to an incredibly diverse marine fauna and flora, including turtles, humpback whales, manta rays, and... whale sharks! From June to august, you can have a swim with this world's largest fish, reaching up to 30 tons and over 20 meters long!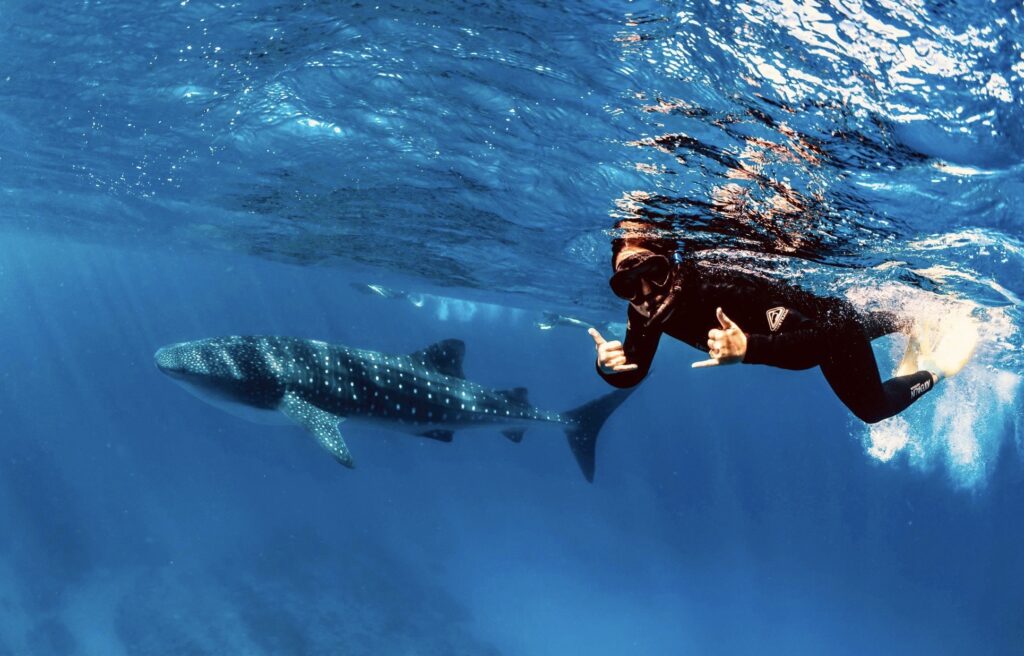 "We were swimming and diving with manta rays when a whale shark emerged and slowly came towards us," recalls Julia Tremier, Key Account Manager - Trade Leisure at G'day Group. She embarked on a day cruise in June with Ocean Eco Adventures, a boutique cruise company specializing in marine interaction cruises in the World Heritage Listed Ningaloo Reef Marine Park. She had the opportunity to explore the richness of this exceptional natural site and fulfill her dream of encountering the "Big 3": whale sharks, manta rays, and humpback whales.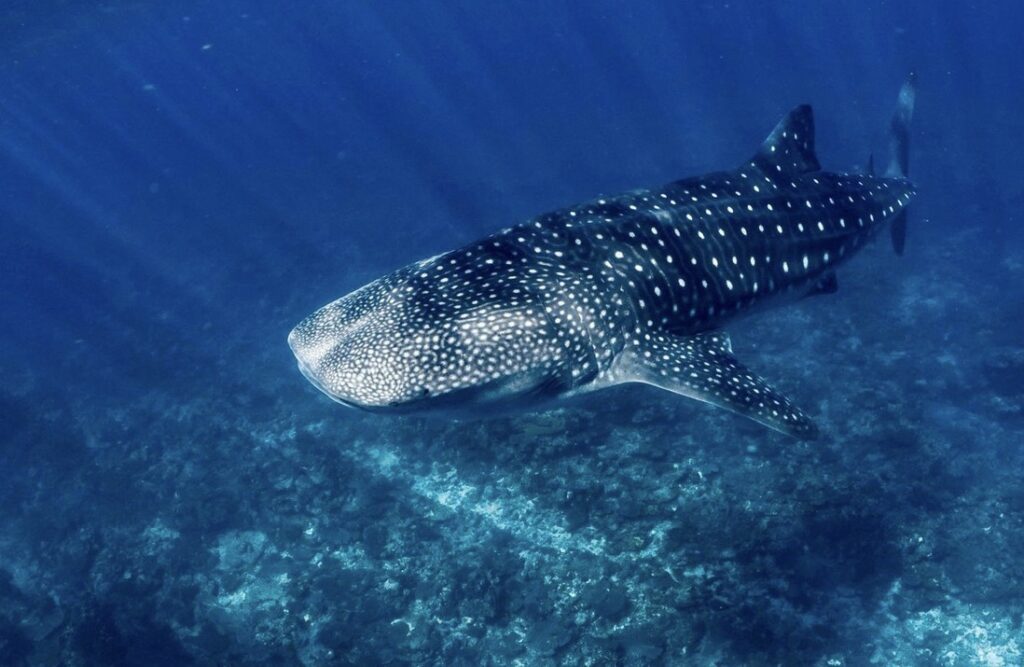 "We left the hotel at dawn to reach the Tantabiddi Boat Ramp, 40 minutes from Exmouth, at the gateway to Cape Range National Park," Julia recounts. We then boarded a small boat and a few minutes later joined a yacht, the Latitude 22.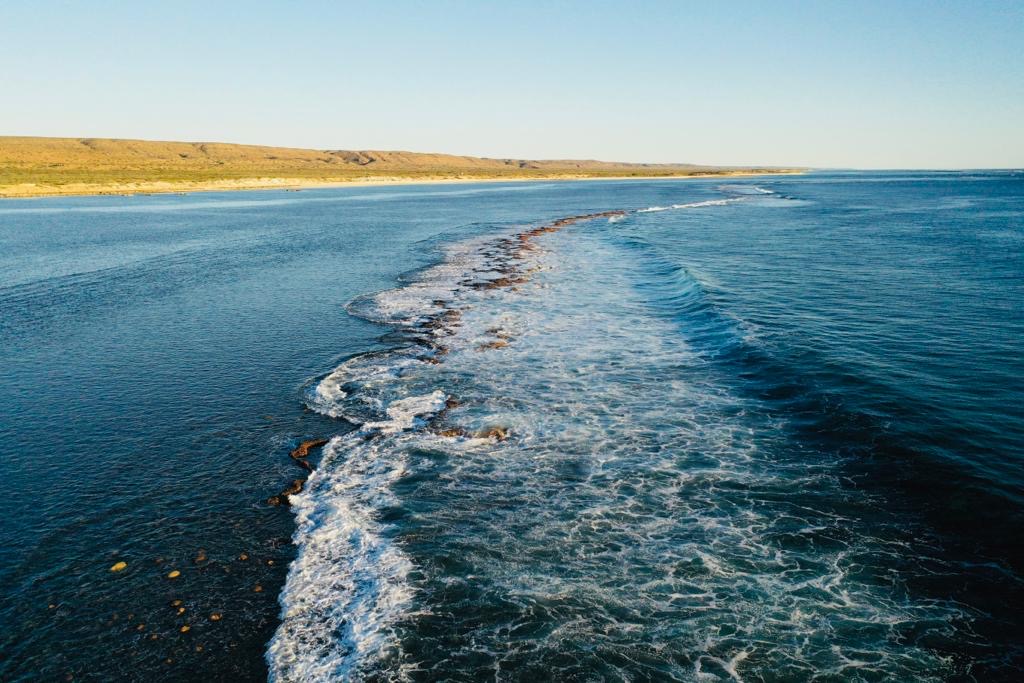 Wild encounters
"We started by snorkeling along the reef to check our ability to dive and swim, before heading out to the open ocean, she explains. The dives continued as we encountered the giant fishes, guided by a radio-connected ULM plane over us, spotting them. "In total, we did about twenty dives, each lasting about ten minutes, with a wetsuit and snorkeling gears." Encounters with these majestic creatures of the sea are always exceptional. "It's poignant, but it never scares you, Julia says. There's a calm and reassuring yet impressive force". Groups of up to 10 swimmers always get in the ocean with a dive master guide, ensuring a safe distance of a few meters from the whale shark. "We were dropped in the water close to the whale shark, left breathless as these giant spotty fish glide past us."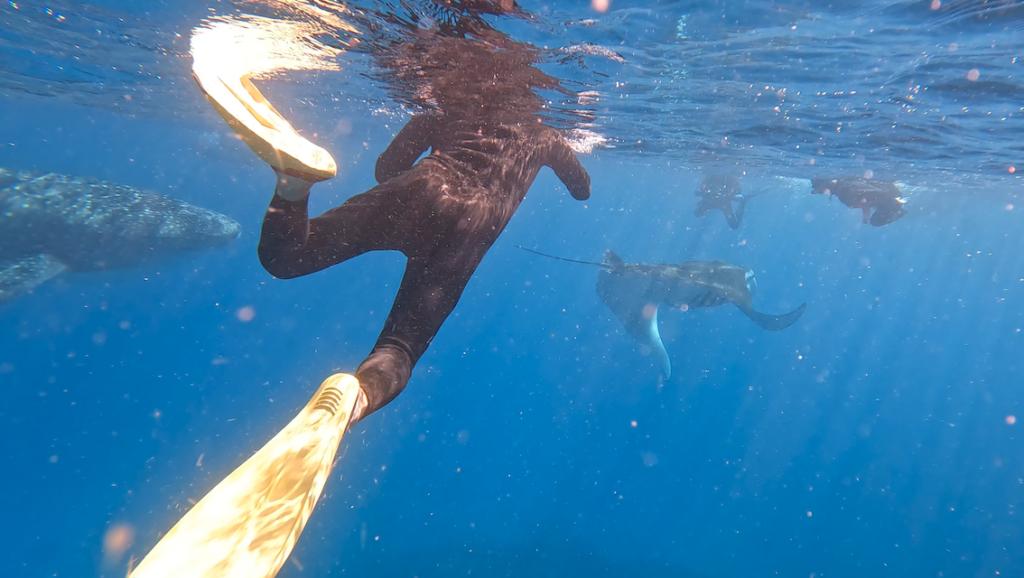 King of the Fish
The whale shark, which can reach nearly 20 meters in length and weigh over 30 tons, is considered the world's largest fish. Despite its name, it is indeed a fish and not a cetacean. However, like the blue whale, it's a harmless animal feeding mainly on plankton and krill.
They move slowly but are highly mobile: they migrate over very long distances and can travel between 20 and 30 kilometers every day. Ningaloo Reef, one of the largest fringing reefs in the world stretching over 300 km, is one of their favourite spots. It is also one of the few places in the world where they reliably gather each year.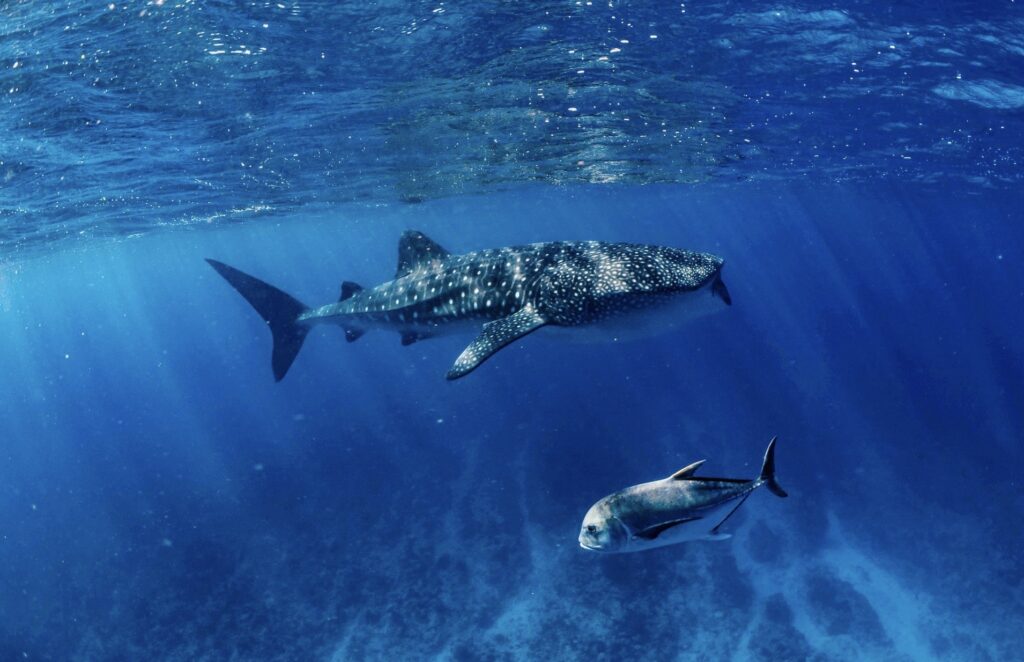 Practical Information
Tours typically operate from March to the end of June in Coral Bay and until early August in Exmouth. As whale sharks are wild animals in their natural environment, these seasonal dates may vary from year to year.
The humpback whale swimming season at Ningaloo runs from August to October, so if you join a Ningaloo Reef eco tour during these months, there's a chance you may also swim with a whale shark. In 2022, people were encountering whale sharks as late as mid-November!
Tours operate from both Coral Bay and Exmouth, in Western Australia's Ningaloo Coast World Heritage Area.
Qantas offers daily flights between Perth and Learmonth (Exmouth) Airport. The flight takes just under 2 hours, and from the airport, it's a 25-minute drive north to Exmouth or a 1-hour, 10-minute drive south to Coral Bay. Between April 30 and October 26, 2023, Qantas also have direct flights between Melbourne's Tullamarine Airport and Learmonth Airport on Sundays and Thursdays. It should be back in 2024.
Alternatively, you can embark on a road trip from Perth to Coral Bay and Exmouth along the Coral Coast Highway. This can be done as a one-way Fly + Drive Holiday or as a round-trip, self-drive holiday. Coral Bay is approximately a 12-hour drive north of Perth, while Exmouth is approximately a 13-hour drive away.
Images
Julia Tremier
Ocean Eco Adventures