In the far north of Australia, nestled amidst a wilderness teeming with crocodiles, buffalos, and a rich variety of birds, lie Darwin and the Top End. This remote region, more than 3,000 km away from the major Australian cities, has successfully preserved its natural beauty and authentic charm. The Australian bushland, interspersed with fascinating rock formations steeped in Aboriginal lore, blends with marshes, forests, and endless plains. Here, the colors of red minerals, tropical greens, and the blue of the sky converge in a captivating tableau.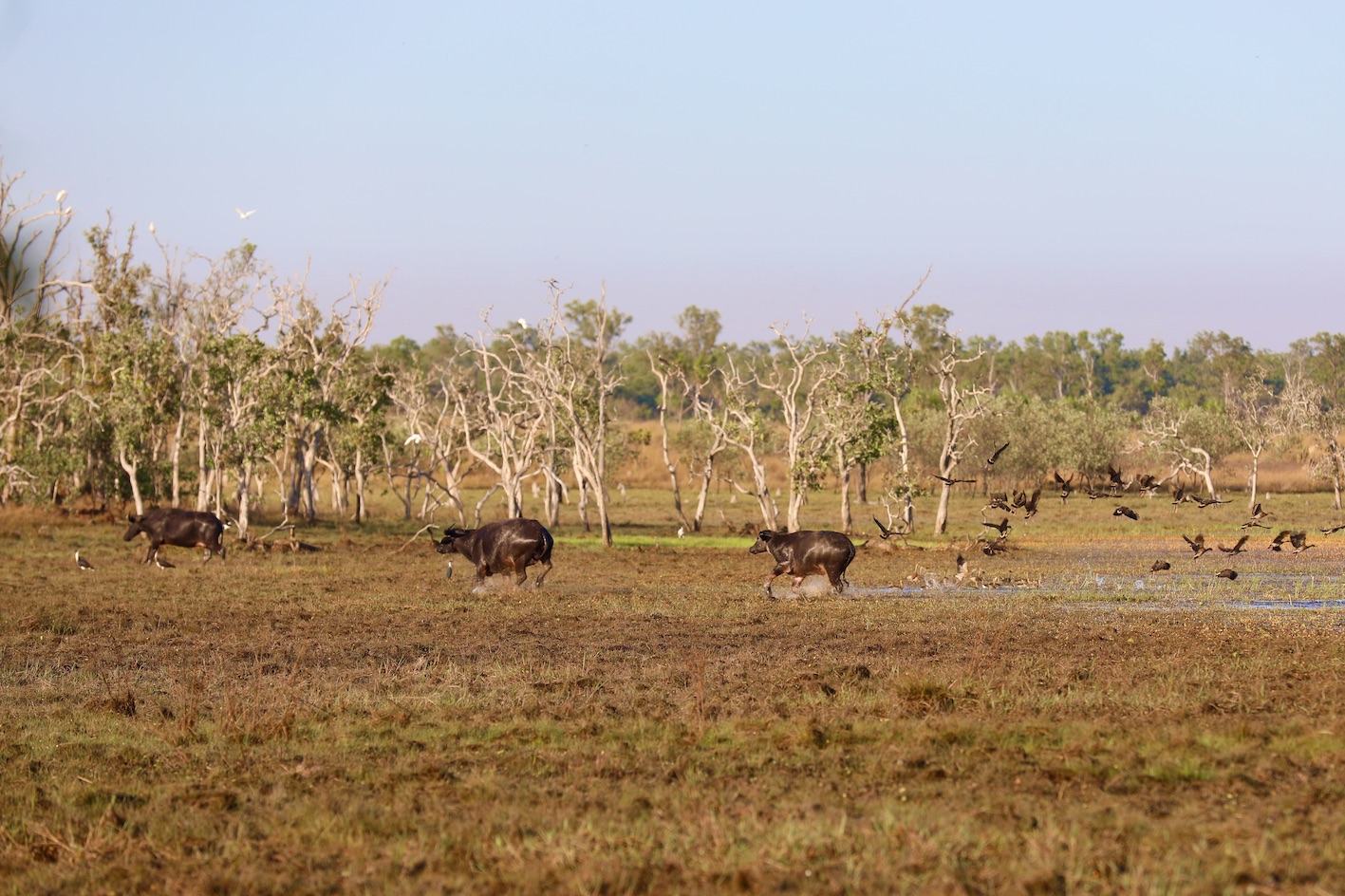 With its cosmopolitan and relaxed population, Darwin is the perfect gateway to the Top End. As the capital of the Northern Territory, this bustling tropical city boasts a population of around 145,000. During the wet season, Darwin slumbers, but as soon as the intense heat-laden rains dissipate between April and November, the city comes back to life. Located on the edge of the Timor Sea and a few hours flight from Asia, Darwin offers a captivating multicultural atmosphere with its museums, art galleries, theaters, casino, and markets. The population, drawn from more than sixty different ethnic groups, contributes to the city's cultural diversity.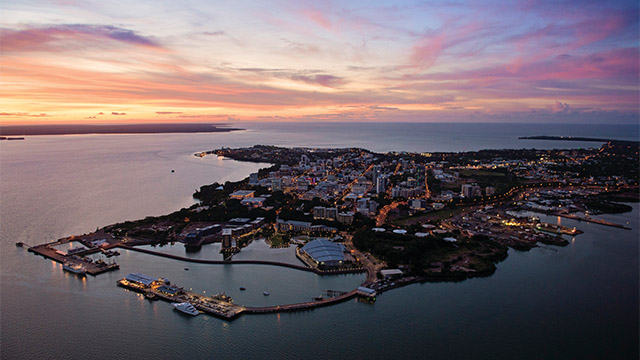 The City
Darwin Airport is located 12.5 km from the city center, approximately a 30-minute taxi ride away, for a fare of around 25 AUD. Despite the Japanese bombings during World War II and the devastation caused by a cyclone in 1974, downtown Darwin still retains some interesting historical buildings, such as the Victoria Hotel (1894) in Smith Street Mall, and the old Town Hall (1883). Today, modern and bustling, the city offers numerous shopping options, restaurants, bars, cinemas, and even nightclubs. It is an ideal place for leisurely strolls, evening outings, shopping, or relaxing at a sidewalk café.
Mindil Beach Sunset market
The Mindil Beach Sunset Market, open every Thursday and Sunday from late April to October, from 4 p.m. to 9 p.m. This picturesque market features local art and craft items, as well as delectable takeaway food inspired by Australian, Lebanese, Chinese, and Indian cuisines. Over the years, the market has gained increasing popularity by opening its doors in the evening, allowing visitors to enjoy the sunset over the Timor Sea. Free entry.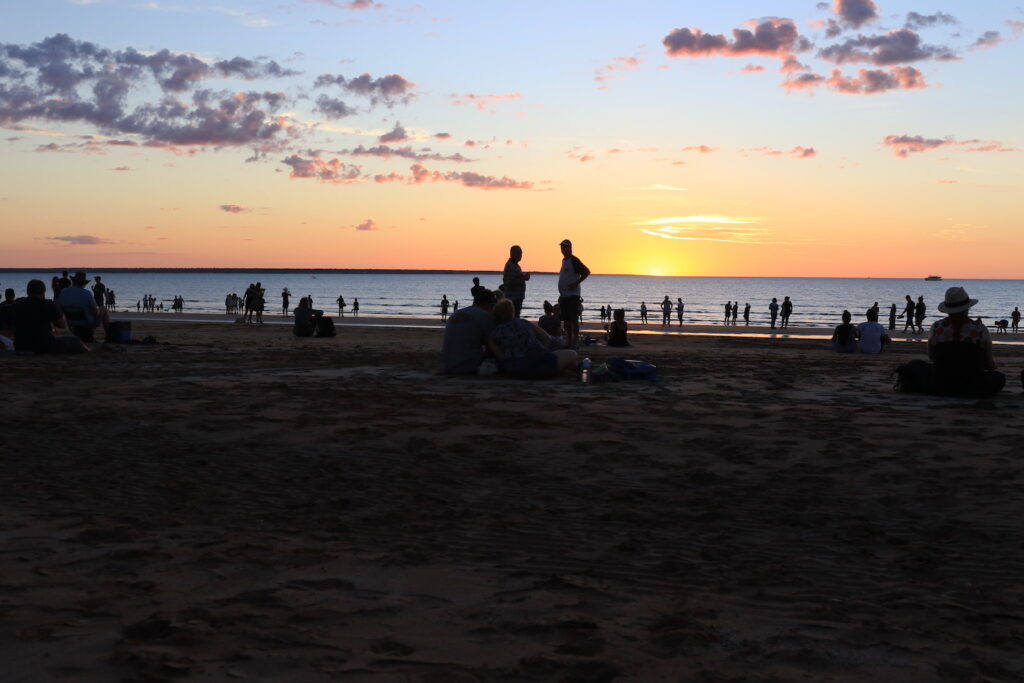 Aquascene
28, Doctors Gully Road. Open only during fish feeding times, which vary according to tides. Paid entry.
Each day, at high tide, numerous fish come to feed directly from the hands of visitors. You can observe catfish, mullets, perches, among other species. Some fish, like the milkfish, which can grow up to a meter long, don't hesitate to gobble up the pieces of bread offered to them!
Museum and Art Gallery
Located at Conacher Street, Fannie Bay, the Museum and Art Gallery of the Northern Territory is open Monday to Friday from 10 a.m. to 5 p.m., and Saturdays and Sundays from 10 a.m. to 4 p.m. Free entry.
The museum houses a superb collection of Aboriginal art from the Northern Territory, including canvases, painted barks, and sculptures. It also displays works from significant Australian artists and art objects from Southeast Asia and Oceania. Among the museum's iconic exhibits is "Sweetie," a saltwater crocodile over 5 meters long. This animal terrorized local fishermen in the 1970s before being captured in 1979.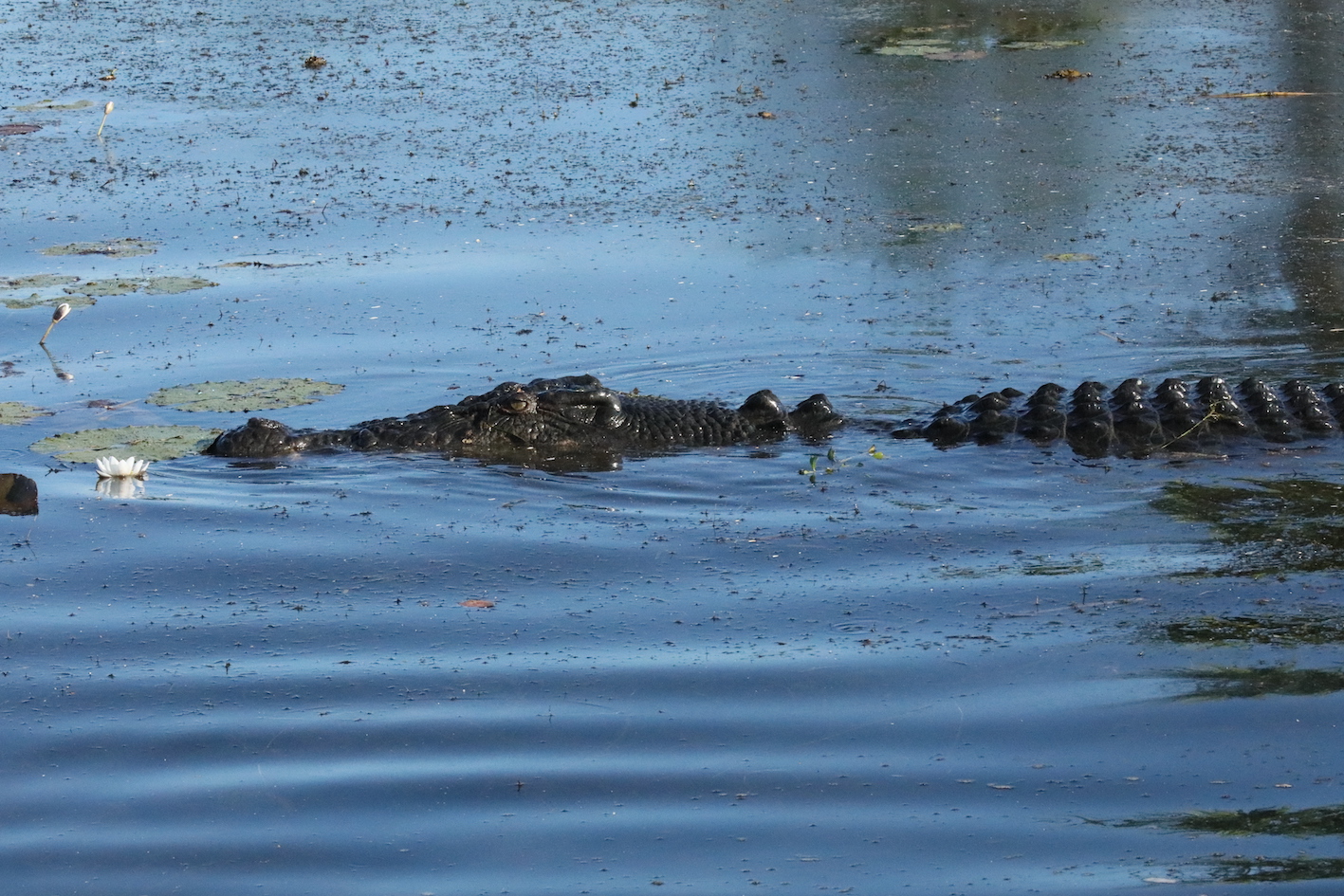 Indo Pacific Marine
The Indo Pacific Marine, located in the Wharf Precinct of Darwin, offers an exhibition dedicated to marine life. Entry fee applies.
Opening hours vary by season. During the dry season, from April to October, it is open from 10 a.m. to 5 p.m. During the wet season, from November to March, it is open from 9 a.m. to 1 p.m. Monday to Friday, and from 10 a.m. to 5 p.m. on weekends and public holidays.
The center is renowned for its presentation of live corals in their natural environment. It showcases fascinating marine species like jellyfish, seahorses, and clownfish. A section of the center is also dedicated to the local pearl industry.
The Indo Pacific Marine is internationally recognized for its development of closed, self-sustaining marine systems. It has won a national award and 13 territorial awards in the fields of tourism excellence, education, and ecotourism. It's recommended to allow around one hour to visit the exhibition, and another hour to stroll along the pier and have lunch or a drink.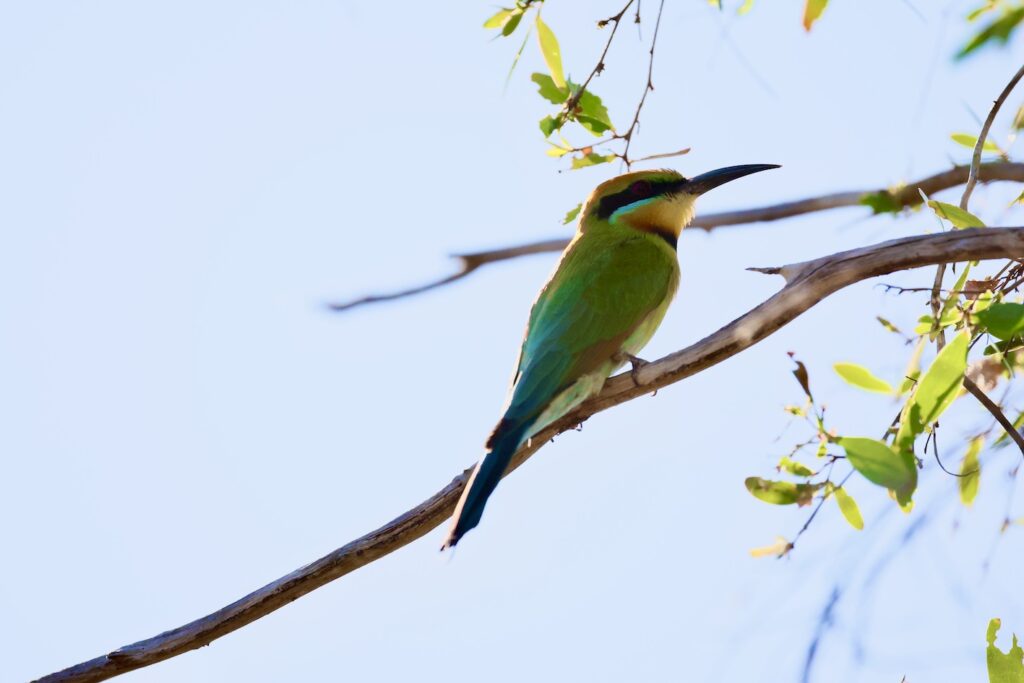 The national parks
Situated on the edge of the Van Diemen Gulf, about 100 km east of Darwin towards the city, Mary River National Park hosts isolated pockets of lush tropical forests, swamps, and other bodies of water. The park's rivers are known for barramundi fishing, a large fish that is a favorite among food connoisseurs.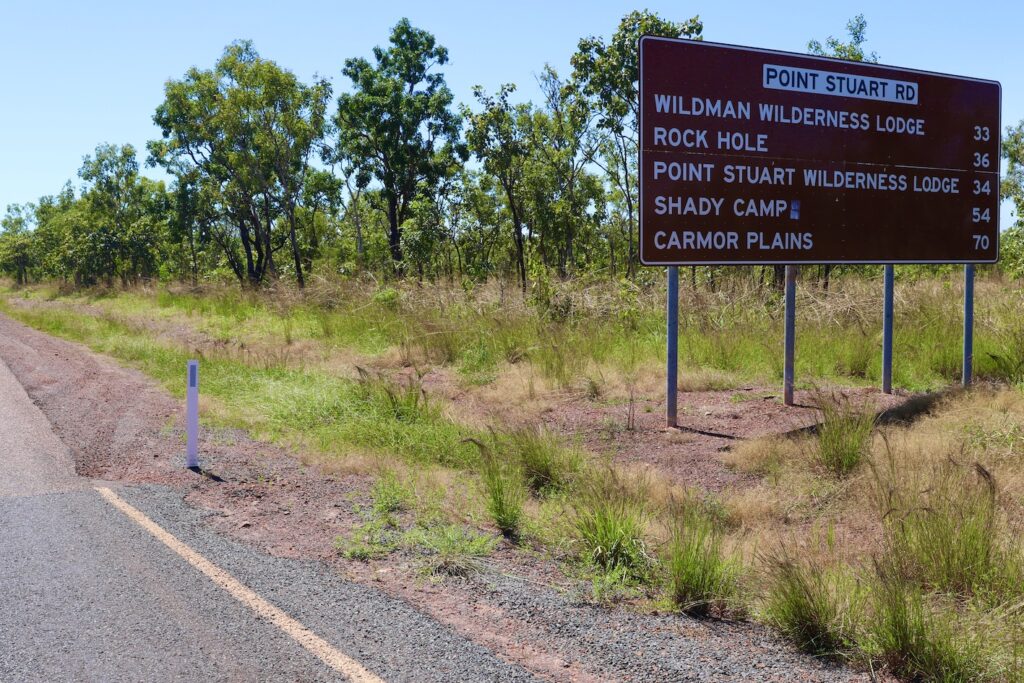 A three-hour drive, approximately 250 km east of Darwin via the Arnhem Highway, lies Kakadu, Australia's largest national park and a World Heritage site due to its rich Aboriginal cultural heritage. It hosts nearly a hundred remarkable sites, such as Nourlangie and Ubirr Rocks, where rock paintings dating back more than 10,000 years can be admired along well-marked trails. These paintings recount Aboriginal legends and stories, including those from the "Dreamtime," the epoch of dreams. Billabongs, ponds, and watering holes are abundant in the park, adding splashes of green and blue to the ochre of the bush. The Yellow Water Billabong is one of the most significant and can be explored by flat-bottomed boat. This unique experience allows close encounters with crocodiles and numerous birds such as ibises, cormorants, sea eagles, and white and red-tailed cockatoos. During the wet season, from November to April, the park hosts about 2.5 million birds. Some spectacular waterfalls, like Jim Jim and Twin Falls, are only accessible during the dry season but can be admired from a plane departing from Jabiru, a small town at the easternmost edge of the park. Among the remarkable animals residing in Kakadu are the Oenpelli python, the black wallaroo, and the white-throated grass wren.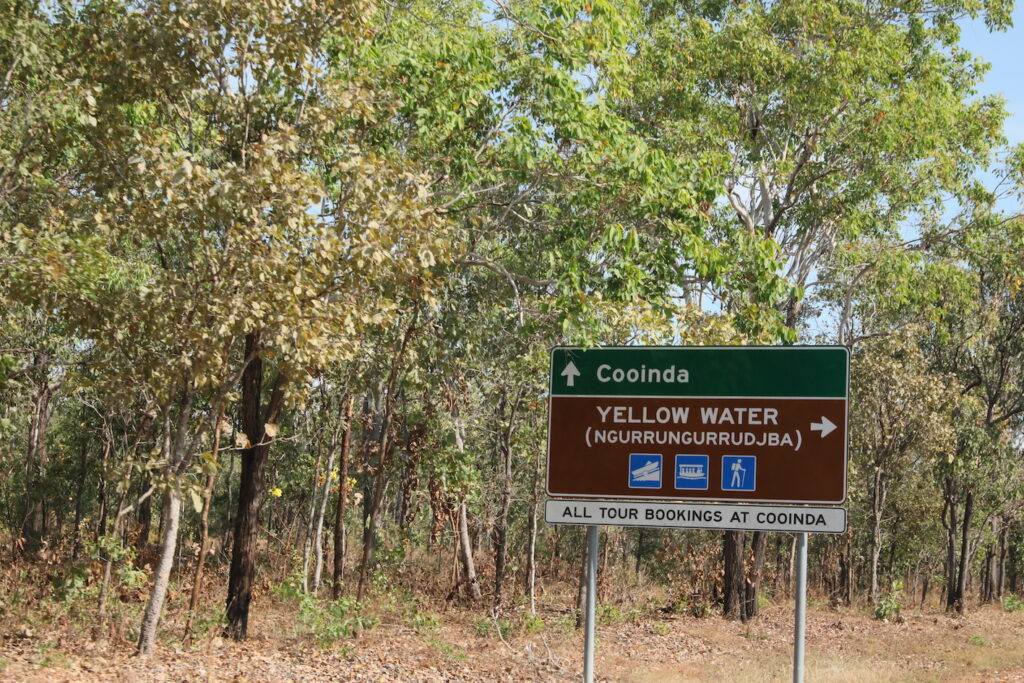 Located 129 km southwest of Darwin via the Stuart Highway, Litchfield National Park is renowned for its waterfalls and natural swimming pools. The park covers 1,500 km² of scrubland and forest, atop a rocky plateau with sandstone cliffs. The Florence Falls and Buley Rockhole waterfalls offer year-round swimming. Trails provide spectacular views of the surroundings from rocky outcrops. The Wangi Falls also provide large natural pools for swimming. The area hosts rare flora and it's common to spot wallabies and kangaroos in the evening and early morning. The park also features towering termite mounds and uniquely shaped rock formations. The termite mounds are aligned to receive the first rays of sun in the morning, then they go into the shade in the afternoon when the heat becomes intense.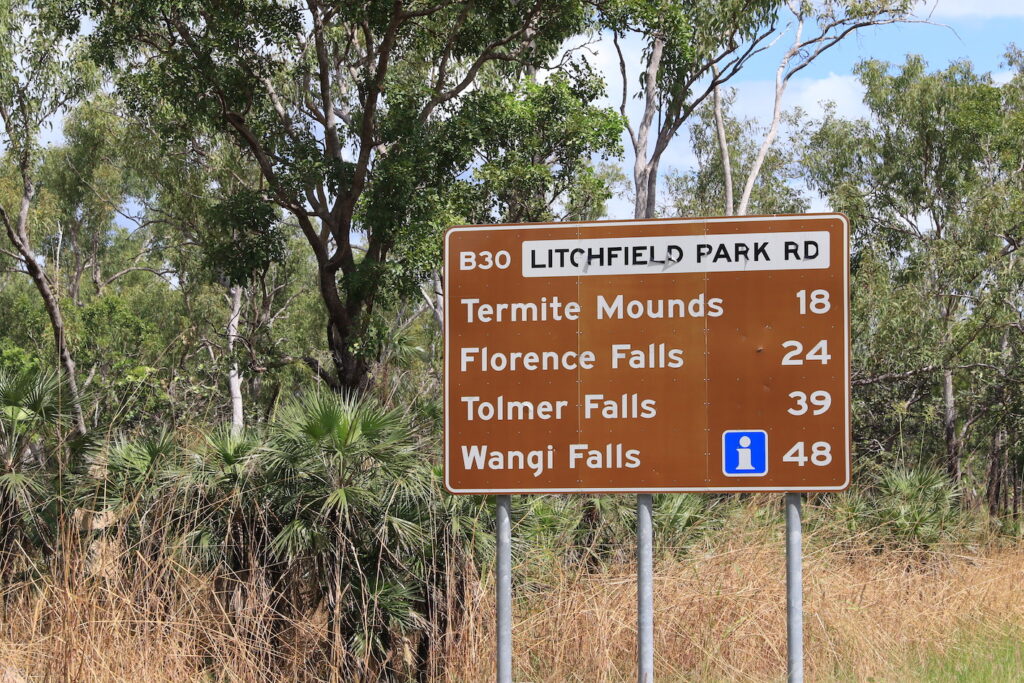 The Coburg Peninsula
A permit is required to visit these Aboriginal lands 200 km northeast of Darwin, to enjoy their sandy beaches and crystal-clear waters. Permits are automatically granted as part of organized tours. Otherwise, a request must be made one to two months in advance from the Northern Land Council of Darwin.
Garig Gunak Barlu National Park, located within the Cobourg Marine Park, is a secluded and preserved area where flora and fauna have been fully conserved. Marsupials, deer, and wild pigs can be found here, animals that escaped after being introduced by Europeans in a colonization attempt in the 19th century.
The seabeds surrounding the park teem with fish and corals, while turtles and dolphins are regular visitors. Due to a limitation on the number of visitors, the park offers a peaceful atmosphere. Despite this, a luxury resort, Seven Spirit Bay, has been set up. Hotel guests arrive by plane and automatically receive a residence permit.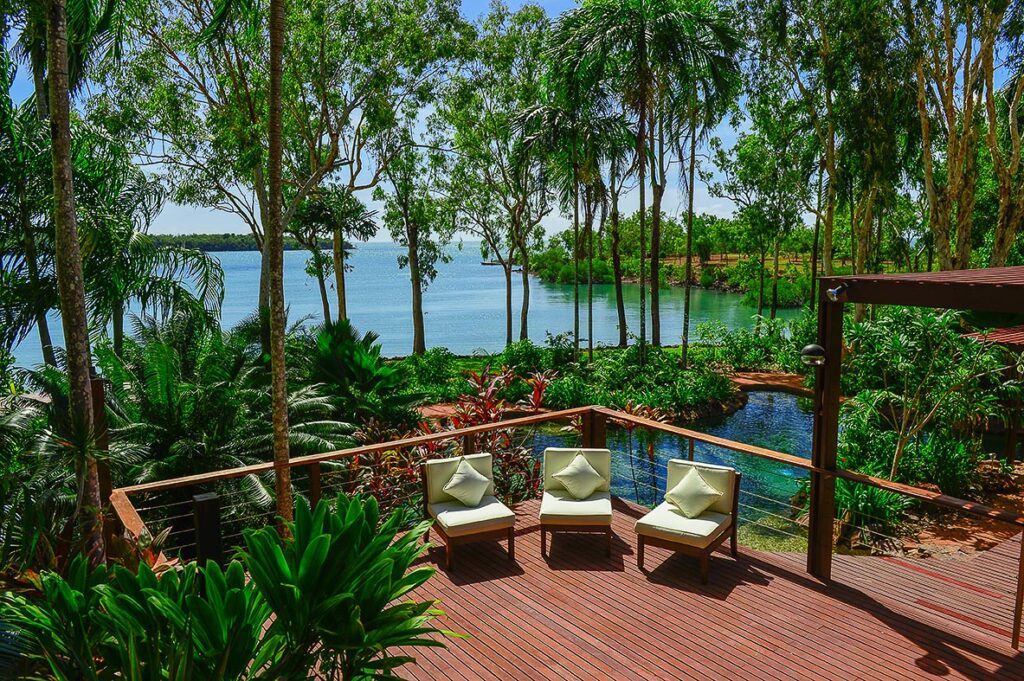 Katherine Gorge
315 km south of Darwin via the Stuart Highway, Katherine (with around 10,000 inhabitants) is a vibrant small town in the Northern Territory. About thirty kilometers away, Nitmiluk-Katherine Gorge National Park consists of 13 gorges that stretch over a total distance of 12 km, separated by rapids. These majestic and wild gorges can be explored on foot along bush trails, by boat, or by canoe. Swimming is possible, although freshwater crocodiles, considered harmless, inhabit the area.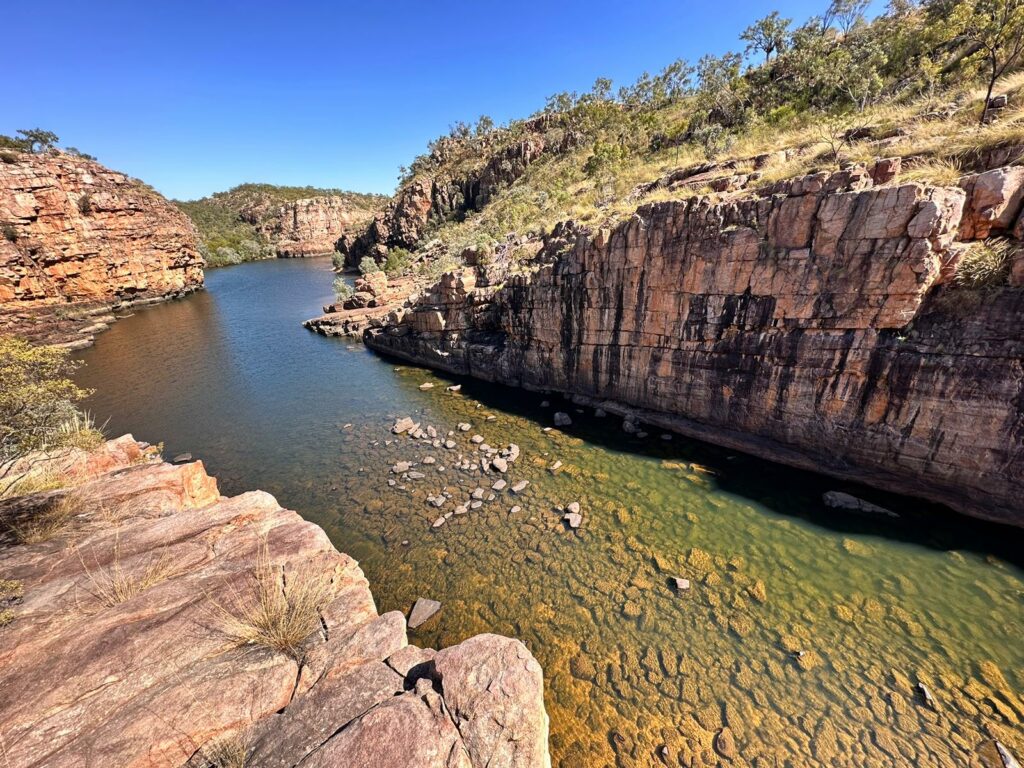 The Ghan
Renowned as the Outback's famous train, the Ghan has been connecting Darwin to Adelaide over a staggering 2,979 km stretch since 2004. The historical milestone of completing the railway lines between Darwin and Alice Springs was accomplished in 2003. Drawing its name from the Afghan camel drivers who were once the sole suppliers of the Northern Territory, the Ghan embarks on its journey from Darwin every week on Wednesdays (and additionally on Saturdays from April to October 2024). This breathtaking expedition crosses the vast expanses of the Tanami Desert, traverses the McDonnell Ranges, and ventures into the Simpson Desert. After a final, relentless 480 km stretch with no stops or turns, it finds its way to the wheat fields and vineyards of Southern Australia, before drawing its journey to a close in the suburbs of Adelaide.