The new direct Paris-Perth flights will take off in July 2024, offering more than 75,000 additional seats to and from Europe each year. Partnership with Tourism Western Australia will help to promote Perth to Europe.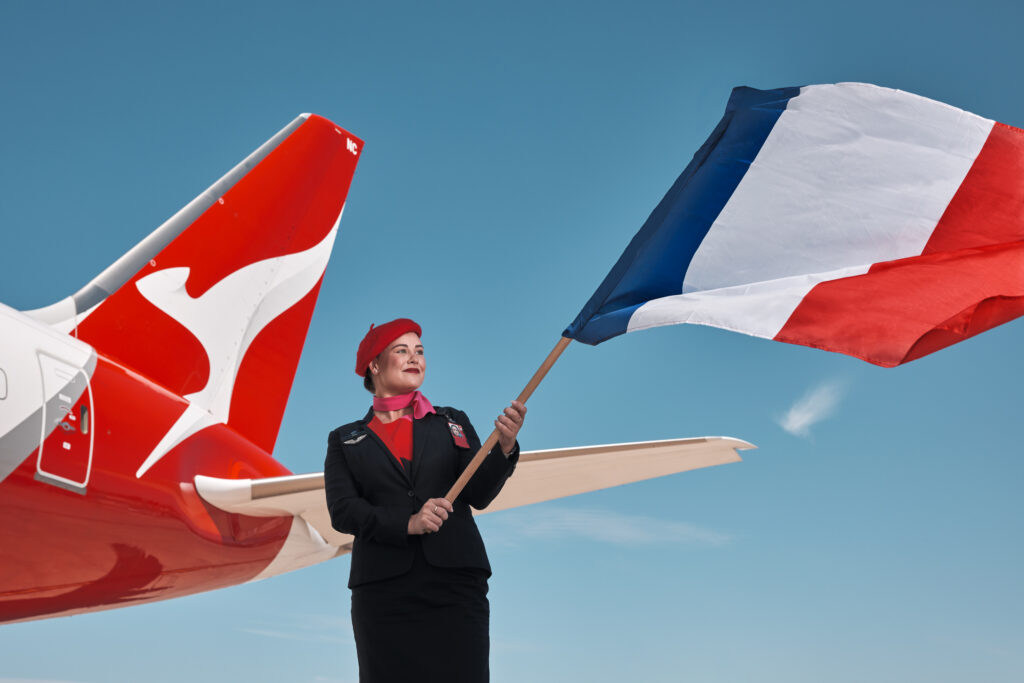 It's a great news for the travel industry! Qantas has announced on Sunday 29th October another direct service between Europe and Australia with the launch of a new route between Paris and Perth.
Following the direct flights from London and Rome to Perth, this new year-round route will see Qantas operate from the French capital for the first time in nearly two decades, cutting around three hours off the current fastest travel time from Paris to Perth.
From 12 July 2024, the 17-hour Paris-Perth flights will initially operate four days per week during the peak European summer with the airline's Boeing 787 Dreamliner aircraft. Services will move to three per week from mid-August 2024.
Qantas Group CEO Vanessa Hudson said the airline was thrilled to put Paris back on the Qantas map with a direct link for Australians to the French capital for the first time, just in time for the 2024 Olympic and Paralympic Games and European summer. And for the French and other Europeans to Perth and then to other Australian cities. Barcelona, Munich, Frankfurt, Athens, and 12 destinations within France will also be connected to Perth via Paris through Qantas' network of partners.
"This route has been on our wish list for a while and we think customers will be as pleased as we are to see it go on sale today," Vanessa Hudson said. "Our direct flights to London and Rome have been hugely popular and Paris is the next most-requested destination, so we know the demand for this service will be strong as well. Some of the first customers on these flights will be Australian athletes heading to Paris to compete at the 2024 Olympic and Paralympic Games. We're the only airline offering these direct flights rather than going through a mid-point because the key market we serve is Australia. Our in-flight service is designed with long-haul travel in mind. The schedule we've announced today will add more than 75,000 seats between Australia and Europe each year and we'll be working with Tourism Western Australia to help make the most of the opportunity to bring tourists here, knowing that direct flights are a big factor in people deciding where to travel."
The arrival of new aircraft in recent months and recent increases in flying will see the Qantas Group's international capacity increase to above 90 per cent of pre-COVID levels by the end year and return to 100 per cent by the middle of next year.
The new flights will operate through Qantas' existing terminal at Perth Airport (Terminal 3), which will allow seamless connections to other domestic destinations in Australia. Qantas and Perth Airport are making positive progress in negotiations about moving its operations to Terminal 1.
WA Premier Roger Cook said he was proud to have secured the new direct flight, which strengthens the State's global reputation as the Western Gateway to Australia. "Securing new direct aviation services like this is absolutely vital to drive travellers to Western Australia, inject visitor spend into our economy and create jobs in the tourism and hospitality industries."
The Paris service will also offer customers another option for connecting to more than 70 destinations across the region, including Barcelona, Munich, Frankfurt and Athens, and 12 destinations within France through Qantas' network of partners. A "circle fare" also allows Qantas customers to fly into Paris and return to Australia from London or Rome on the one ticket.
Fares are on sale at 9am Western Standard Time (WST) starting from $1,899 from Perth and are available until 2 November unless sold out prior via qantas.com and through Travel Agents.
QANTAS FLIGHTS TO EUROPE
Customers travelling from around Australia can connect seamlessly onto Qantas' flights to Europe.
QF9/QF10 Perth-London (787)
QF5/QF6 Perth-Rome (787)
QF33/QF34 Perth-Paris (787) (customers can book and fly from Sydney)
QF1/QF2 Sydney-Singapore-London (A380)
Qantas customers can also travel to Europe on Emirates flights via Dubai and with four other Qantas partner airlines.
Images : Qantas